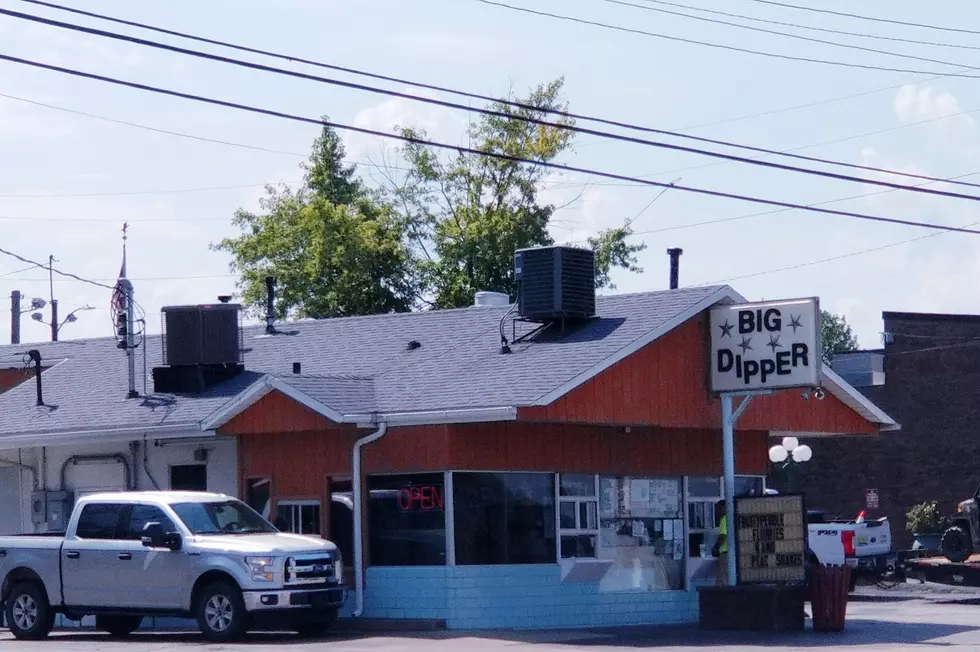 Big Dipper Chili IS BACK for the Season (VIDEO)
Dave Spencer - Townsquare Media
Fall smells are in the air and that includes Big Dipper's world-famous (to those of us who have had it) chili.  Both Chad and I have seen posts on social media telling of the delicious arrival.
When I worked for Burns Middle School each Fall we would have a potluck and a Chili cookoff.  Someone always tried to sneak in Big Dipper Chili as their own and every single time they go called out LOL.  I mean who wouldn't know Big Dipper Chili.
Their chili is only served through the beginning of May and starts back up after summer.  We are so happy they have brought it back.  It is a sure-fire way to know here in these parts that the seasons have changed.
We love chili at our house and it is tradition to make a huge pot and celebrate when we decorate the house inside and out for fall.  When I met Joe he didn't know how to make chili (or Totino's pizza) now he is a professional chef and I've taught him how to make my momma's chili.  We make our chili with a mixture of ground beef and sausage.  The sausage gives it something extra.  Next time you make chili try it I think you might find you love it.
Do you have a favorite chili recipe?  Who serves your favorite chili in town?  Let us know at the WBKR Facebook page.
Enter your number to get our free mobile app
Owensboro Restaurant/Retail Wishlist
There are several vacant buildings in Owensboro that could be a great start for something new and we want to know what you got a hankering for the food and retail world.
Rockzilla Shakes at Nat's on Main in Sacramento
Nat's on Main in Sacramento, Kentucky just unveiled the newest additions to their menu. The huge, epic and delicious Rockzilla Shakes!
Angel's Healthy Homemade Reese Cups
Angel here and my biggest downfall in healthy eating is staying away from sweets. I love candy and chocolate so much. I found a healthy way to make Reese Cups and I wanted to share.