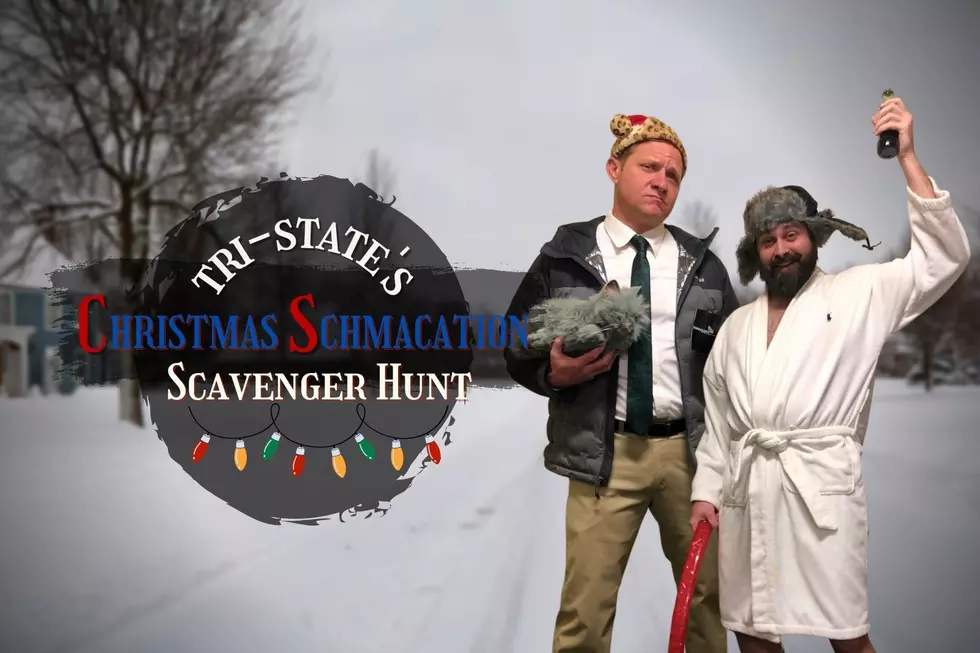 Here's Who Won Our Christmas Schmacation Scavenger Hunt
canva
Over Christmas break, we hosted our first Christmas-themed contest- Christmas Schmacation Scavenger Hunt. We asked and you delivered! With challenges like - post a photo of Mark Chiswold and Cousin Teddy - we had a blast going through your photos!
Big shout out to our winner Judy Condor from Kentucky! She told me she'd never done a scavenger hunt before and had a blast getting her family to play along.
Thank you to everyone who played and thanks to Visit Indy for our prize - a trip to Indianapolis!
Check out some of these gems and be sure to download our app to be alerted when we have new contests available for you!
Christmas Schmacation Scavenger Hunt Photos
Check out some fun photos from our scavenger hunt!