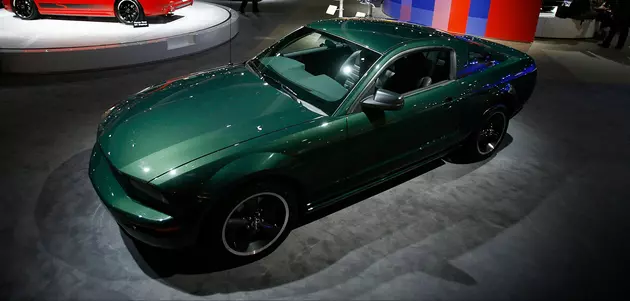 Ford Mustang Bullitt Stolen from Town and Country Ford Showroom Floor!
Getty Images
The Evansville Police Department needs YOUR finding the person or persons responsible for stealing a Ford Mustang Bullitt right off the showroom floor of Evansville's Town and Country Ford!
In an interview with WFIE, Lenny Reed, who runs security for Town and Country Ford, said "It's our responsibility to improve our security posture here and that's what we're doing now," explains Reed.
The theft was discovered Wednesday morning by the a member of the cleaning crew who told General Manager Larry Oldham that "she noticed that these two doors, the large doors that we drive cars in and out of had been broken, and there was glass everywhere throughout half of the showroom", Oldham told reporters and police.
The thief managed to avoid being caught on any of the camera because according to Oldham, their DVR wasn't working. Investigators are checking the surrounding businesses to see if any of their surveillance camera caught anything.