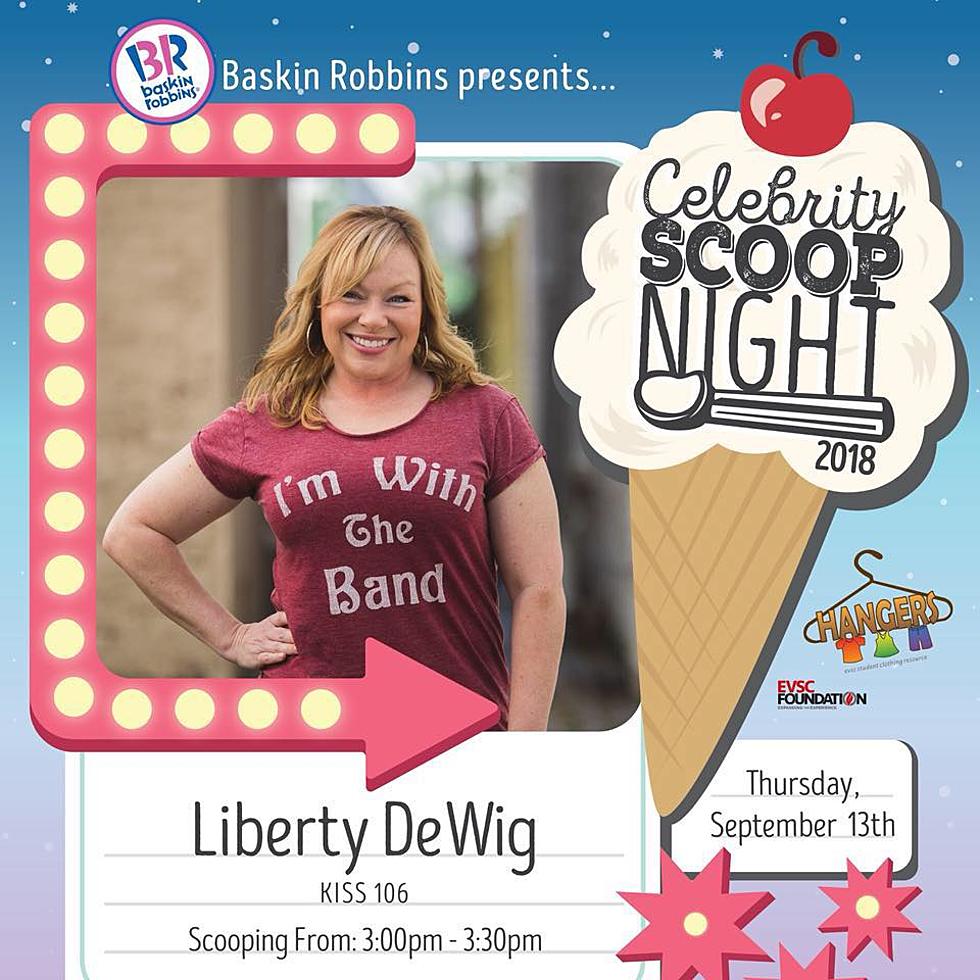 Donate Now to Help Hangers EVSC Clothing Resource
Photo Hope Wells | Hangers
Thursday, September 13th, I'll be putting down the mic and picking up the ice cream scoop! I will be scooping for tips, and it will all go toward helping students in Evansville, get the necessities through the help of Hangers.
Hangers is a clothing resource committed to serving EVSC students in need by providing them every-day living essentials that would otherwise be unaffordable. By providing clothing, school supplies, and hygiene products, we strive to improve the self-esteem and confidence of each student served, and in turn, ensure greater student success and fulfillment.
Every year, Baskin Robbins (848 S. Green River Rd) offers their location, for the Celebrity Scoop event. We will be scooping from 3pm-8:30pm. Mys shift is 3-3:30pm, but you can donate throughout the event. This year, you can also donate online! Yes, so if you are reading this, and maybe you're on a diet, you can still donate, without the temptation of ice cream!
If you would like to donate online, please put CELEBRITY SCOOPER LIBERTY DEWIG in the additional comments section.