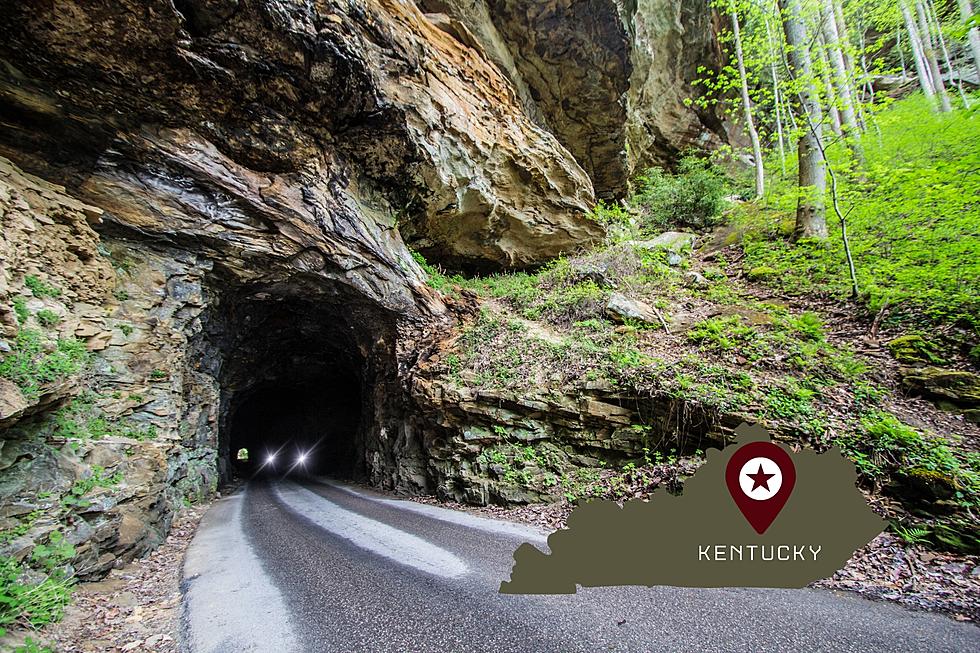 Would You Drive Through Kentucky's 900 Foot Single Car Tunnel?
Canva
This tight squeeze is referred to as the "gateway to the Red River Gorge."
Gateway to the Red River Gorge, Kentucky
Located in the Daniel Boone National Forest is the Red River Gorge.  The area consistently ranks among the top climbing and rappelling destinations in the world because of its rock formations.
 with rock formations ranging from rugged cliffs to natural bridges to the largest collection of sandstone arches east of the Rockies. Bring your own gear, or hire a trusted local guide or outfitter to help get you on the walls.
Now according to Kentucky Tourism, you don't need to be a climber to appreciate all that Red River Gorge has to offer.  You can soak in the sights on plenty of hiking trails, and even canoe or kayak along the Red River. The Red River Scenic Byway is also a great way to enjoy the area without having to leave the comfort of your own car.   If you're going to head to Red River Gorge in Kentucky, you may as well go through the Gateway to the Red River Gorge, the Nada Tunnel.
A Tight Squeeze: Nada Tunnel
Have you ever heard of Nada (pronounced nay-da) Tunnel?  Well if not, it's certainly an interesting tunnel.  According to CliffviewResort.com Nada Tunnel was built in the early 1900s and is named after a logging town by the same name.  While Nada the town still isn't around, Nada Tunnel is.
I recently watched a video of a car driving through Nada Tunnel, and it looks like quite the experience.  The tunnel itself is 900 feet long, and there's only enough room for one vehicle to pass through, so if you're wanting to go through Nada Tunnel, be sure to turn your headlights on and keep a sharp eye out for oncoming vehicles!

Rejected Kentucky Personalized License Plates
There are some rejections here that are real head scratchers. For others, you might be able to deduce the reason. For others still, it's kind of obvious. None in this list, however, fall into the NSFW category.