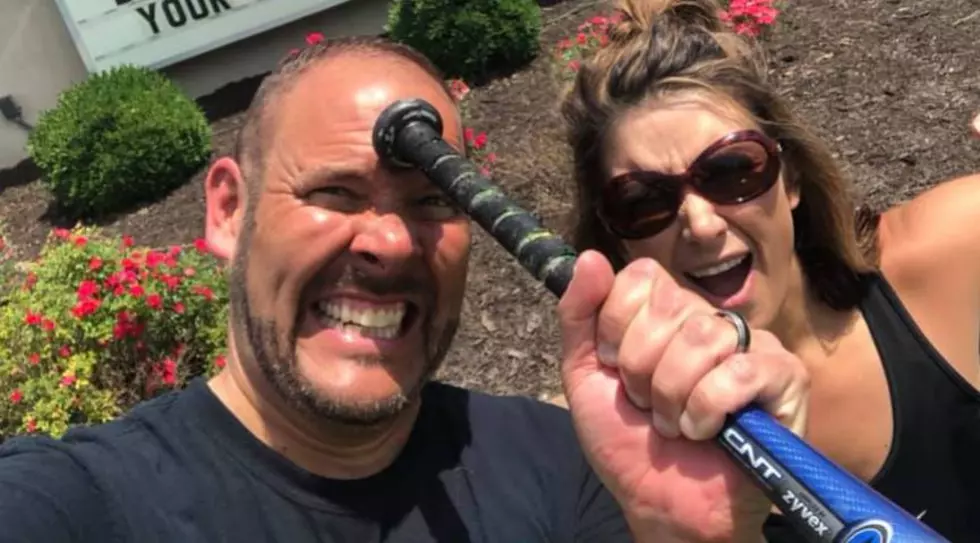 Wacky Wednesday: The Dizzy Bat Challenge [Video]
WBKR
It's Wacky Wednesday!!   Today, Angel and I decided to head over to the campus of Kentucky Wesleyan College to bring you our take on an oldie but goodie.  It was at KWC in 1990 (ish) where I first tackled the Dizzy Bat Challenge.  If my memory serves me correctly, it was one of the competitions we had during our version of Greek Week.  I wasn't good at it then and, well, I learned today that I am not any good at it now either.  For the record, neither is Angel.  We bit dust over and over and over.  LOL!  Here's the video proof--->
Angel and I started Wacky Wednesday a couple of months ago.  The whole idea behind the series is to give families something fun and "wacky" to try together.  The series grew out of the COVID-19 quarantine, but we've decided we're keeping it.  We're having a blast combing the internet for challenges to try and we're having even more fun tackling them as a way of encouraging you to give them a whack too.
Last week, Angel and I made our own cardboard boat.  In honor of the campground's Cardboad Boat Regatta, we took the S.S. Changel out to Diamond Lake for its maiden voyage.  Here's what happened!  It was doing okay until a torpedo the size of Angel plowed into the side of it.
As you can see, the Captain (a.k.a. yours truly) was fully prepared to go down with the ship.  Gilligan (a.k.a. Angel) jumped ship before the thing ever set sail.
Now, for your viewing pleasure, here are some other Wacky Wednesday challenges we've attempted.  A few weeks ago, we rocked out the Chubby Bunny Challenge.
Before that we attempted the "The Whipped Cream" Challenge. It went about as well.
Stay tuned each Wednesday here on WBKR, the WBKR app, WBKR.com and the WBKR Facebook page for Wacky Wednesday!!
Enter your number to get our free mobile app
How To Make Moon Dough