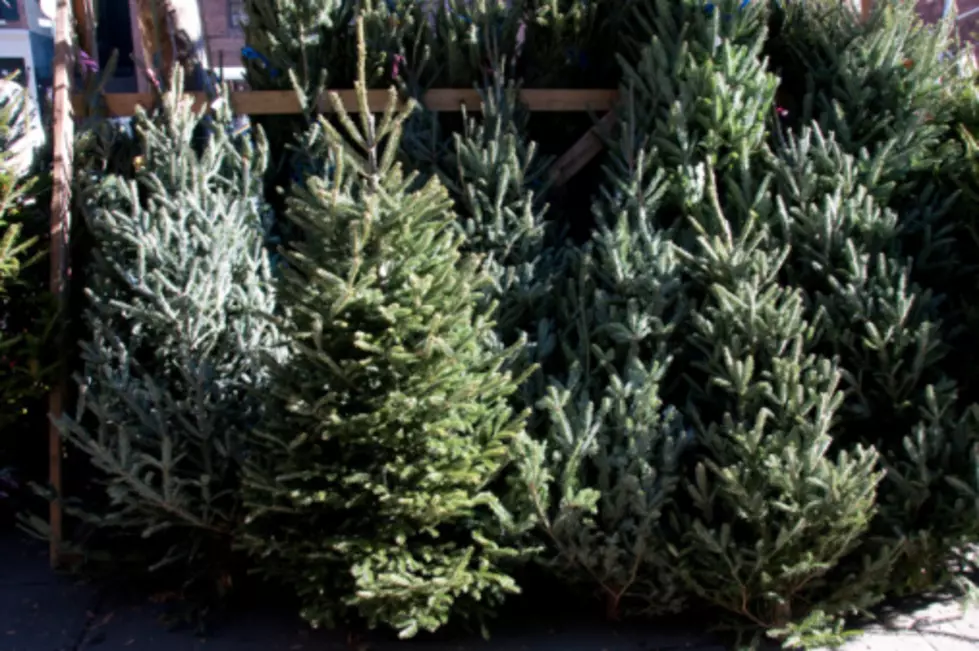 Vanderburgh County Solid Waste District to Recycle Christmas Trees on January 4th
Photos.com
As Christmas 2013 fades into the rear view, you're left with a decision on what to do with that lifeless lump in the corner of your living room. No, not your husband (ZING!), your Christmas tree.
A Christmas tree is the quintessential symbol of the season. Green needles full of life, strong branches on which to hold the abundant amount of ornaments you've collected over the years, yet can't seem to part with. For example, the one with the names of your family from 1984 which includes the name of your son's first wife who took him to the cleaners during their nasty divorce in 1985. Over time, your tree becomes a reflection of that marriage — void of life, the will to live drained long ago, attempting to stand tall for the sake of the children.
I assume that for most people, myself included, taking down the tree is easy. Remove the bling, fold up the branches, detach the sections, throw it back in the bag, and shove it into the storage space under the steps. There are those however (I was one of them for a while), who feel a real, live tree is the route to go. If that's you, fantastic. No judgement here, this is 'Murica after all, you can do whatever you want.
The difference obviously is that taking down the tree requires a few more steps for you. Tossing it in a bag under the steps isn't an option. You need to get it back outdoors, but then what?
Have no fear, the Vanderburgh County Solid Waste District is more than happy to take it off your hands during their recycling day on Saturday, January 4, from 8:00 a.m. until noon at the Vanderburgh County 4-H Center where they'll run your symbol of the Christmas spirit right through the ol' wood chipper where it will become mulch for the next generation of trees. Ahhhh, the circle of life.
They are offering residents who bring trees the opportunity to keep the mulch their tree becomes, so be sure to pack a large Rubbermaid container, lawn-size trash bag, or urn (it's what Grandma would have wanted).
This will be the only time tree recycling will be available, however they are also accepting other recyclable materials during the event including:
newspaper
mixed household paper
cardboard
magazine and catalogs
greeting cards
gift wrap and gift boxes
telephone books
aluminum cans, steel cans
glass containers
#1 and #7 plastic containers
No Styrofoam or plastic bags will be accepted.