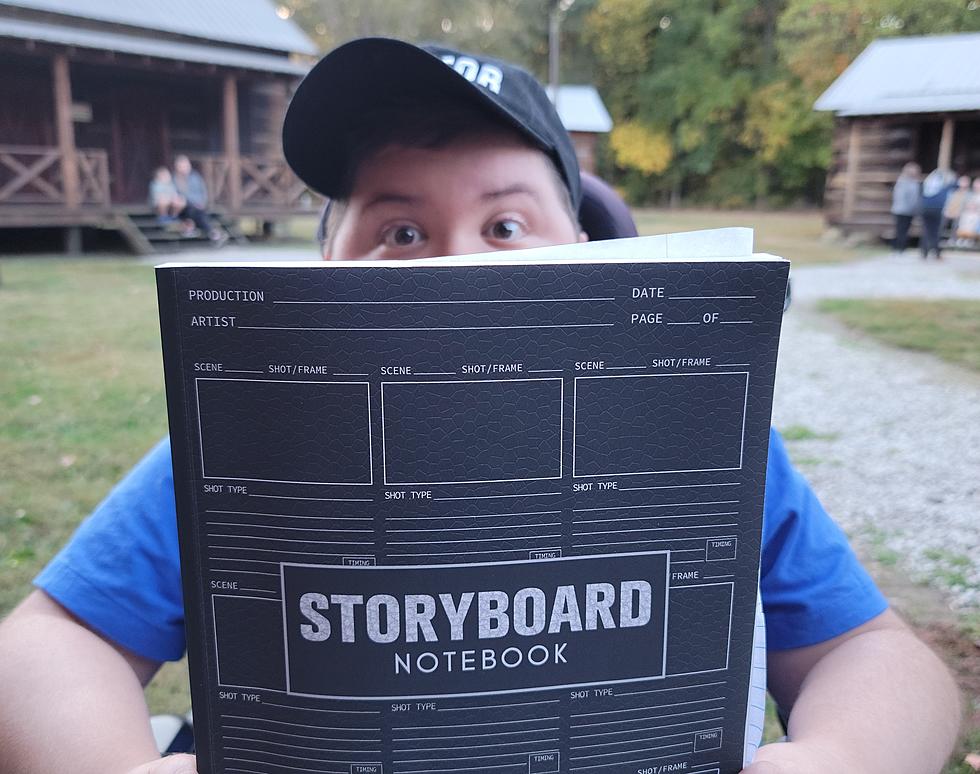 Meet Noah Payton, a Young Kentucky Filmmaker With Big Ambitions
Josh Corum
Meet Noah Payton from Owensboro, KY
From a very early age, Noah Payton was an avid film fan who loved the magic and theatricality of storytelling. "I first realized I loved movies at the age of three when I used to rewatch the original Toy Story movie over and over again on VHS," Noah tells me one afternoon as we discuss some of his favorite movies. "The trouble with this as a kid was having to rewind the tape over and over again to watch it."
Hearing Noah describe his appreciation for cinema is akin to listening to someone talk about a beautiful piece of art–something like the Mona Lisa or The Starry Night. Talking to him about his favorite directors is like hearing a sports fan talk about their favorite players. But there is a level of depth to this love that goes beyond simple hobbyism for him. Movies can change lives, and as Noah tells it, that's exactly what he's going to do.
At seventeen years of age, the Owensboro native has become a full-blown film aficionado with greater ambitions that go beyond watching movies. He wants to make them. Inspired by some of the great films of the Eighties like The Breakfast Club, Noah has embarked on a journey to create his own movie production company, which he affectionately calls N WES PICTURES. With a penchant for storytelling, Noah hopes to one day have his movies shown on the big screen. In the meantime, he's sharpening his skills as a screenwriter and director on a smaller scale as he looks to film and release his first short film soon, titled The Soda.
To meet Noah and have an interaction with him is like having unfiltered access to the underbelly of Hollywood itself. Ask him a question about a classic movie and he's likely to tell you everything you would want to know about it. Have him share some of his story ideas or characters with you and you'll understand that this isn't some flash-in-the-pan notion and he'll one day move on to something else. He's serious about this, and he wants to be taken seriously.
"My movie-making goals are to entertain generations now and generations to come, to release my inner creativity through an outlet such as movies, and to make a mark on the world by being the first film director to have Duchenne Muscular Dystrophy and overcoming my battles through that," says Noah. "I want to be a voice for other people in the disabled community to show that anything you put your mind to, you can truly do."
Duchenne muscular dystrophy (DMD) is a condition that causes skeletal and heart muscle weakness that gets worse with time. But that has only strengthened Noah's resolve. His mind is strong and active, and his ideas are plentiful. Never one to shy away from an opportunity to create, he has gravitated towards writing scripts, creating storyboards, and working as a director behind the camera, as a creative outlet. With his director's cap on, he calls out "ACTION" to his actors, taking mental notes along the way about how a certain piece of storytelling could be improved. He sits back and listens as his actors give feedback; he offers advice on how to make his shots better; he allows a bit of freedom for his actors to put their own spin on a scene. But as all great directors, he has a distinct vision for what he wants and will work hard to make sure his message is delivered the way he wants. He wants to put out quality films that leave a lasting impact on those who watch them.
"My story ideas just come to me. I really just imitate life through my storytelling and put movies on the screen that come from the heart, making them relatable to others to where they can enjoy them forever. The movies I make reflect who I am and my own taste in movies and hopefully, it pays off for other people too."
Owensboroans Share School Field Trip Memories
I could only come up with six field trips from when I was in school. At first, I could only think of four. But when I asked other Owensboroans where THEY went for field trips, I got a little jealous. Apparently, field trips became much more frequent after I got out of school.
Gallery Credit: Dave Spencer
These 12 Things Will Remind You of Prom In The 90s in Owensboro
Gallery Credit: ASHLEY SOLLARS/ANGEL WELSH