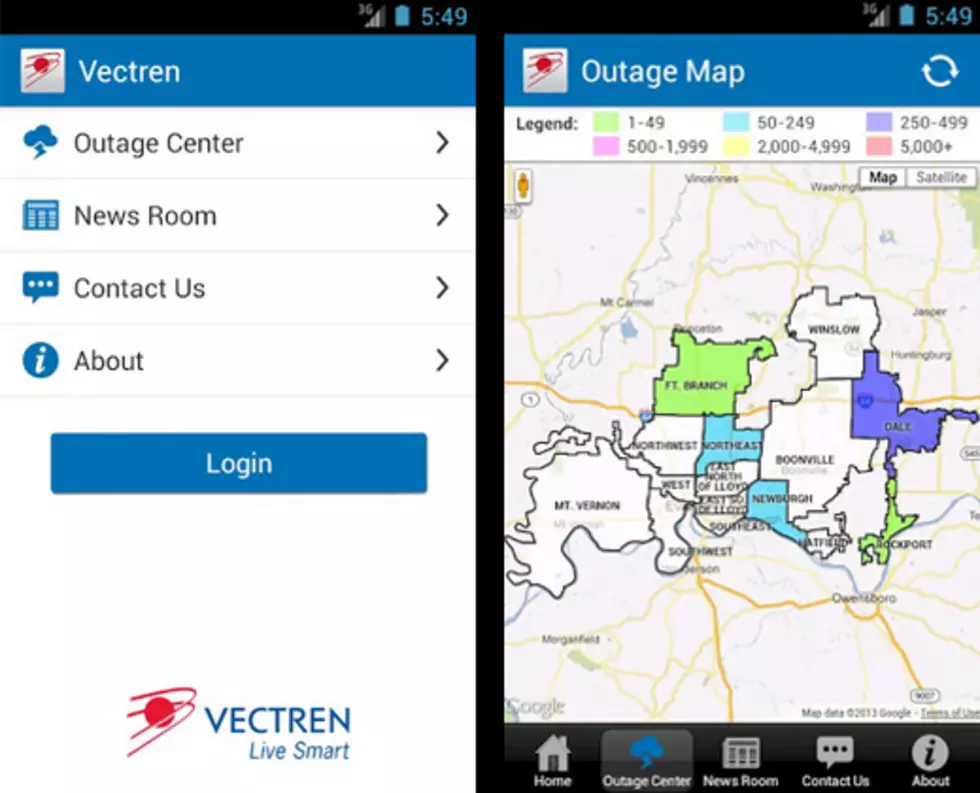 New Vectren App Allows Customers to Report Outages on Their Mobile Device
(Google Play / Vectren)
It's severe weather season here in Southern Indiana, which means the chances of your power going out at least once over the next few months rises exponentially. Thanks to a new app from Vectren, reporting that outage just became much easier!
The power company's new app is a free download available on both the App Store for iPhone users, and Google Play for Android users like me. Using their existing login info from Vectren's website, the app allows users to report an outage, and view an interactive map showing the number of customers without power in any given area of the tri-state serviced by the company.
The app also allows users to request a call back once power has been restored in their area, report a tree problem, review Vectren's restoration process, as well as get helpful storm tips and learn about generator safety.