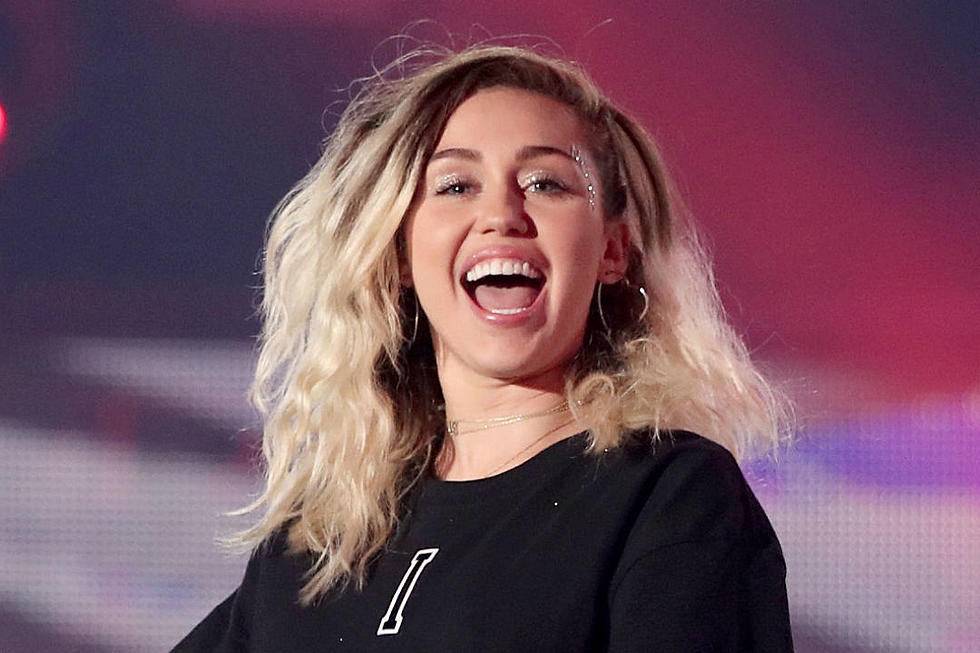 Miley Cyrus, Who's Given Up Weed, Says New Album Will Be Non-Preachy Political
Christopher Polk, Getty Images
Bangerz, it ain't — Miley Cyrus' next album will be a reflection on her roots, the ways in which she's evolved and, yes, politics.
Cyrus, who said she hasn't smoked weed in weeks (she wanted to be "super clear and sharp" as she wrote the forthcoming LP), told Billboard radio is hardly her biggest concern in 2017. As she gears up to drop new single "Malibu" on May 11, she says it's time to look at the state of politics and humanity in America. Still, she insists, the project is not a "political work" the way the industry has come to understand one.
"My record is political, but the sound bite doesn't stop there. Because you can write something beautiful and you know E! News will ruin our lives and say, 'This is a political record,'" she said. "Because then I'm the Dixie Chicks and I'm getting my album smashed in the streets, and that's not what I want. I want to talk to people in a compassionate, understanding way — which people aren't doing."
Cyrus, a fierce proponent of Bernie Sanders and, later, Hillary Clinton for president, said she's trying to empathize with the far right (The Voice first inspired her to), and noted she's fine-tuning her once two-fisted style of speaking out in interviews, on stage or otherwise.
"I like talking to people that don't agree with me, but I don't think I can do that in an aggressive way," she said. "I don't think those people are going to listen to me when I'm sitting there in nipple pasties, you know?"
"I have to ask myself, 'How am I going to create real change?' And not just ­f------ preach to the choir anymore," she added. "This record is a reflection of the fact that yes, I don't give a f---, but right now is not a time to not give a f--- about people. I'm ­giving the world a hug and saying, 'Hey, look. We're good — I love you.' And I hope you can say you love me back."
And while the next era of Cyrus might be approaching singer-songwriter, she's certainly not going all the way.
Celebrities Who Smoke Pot: