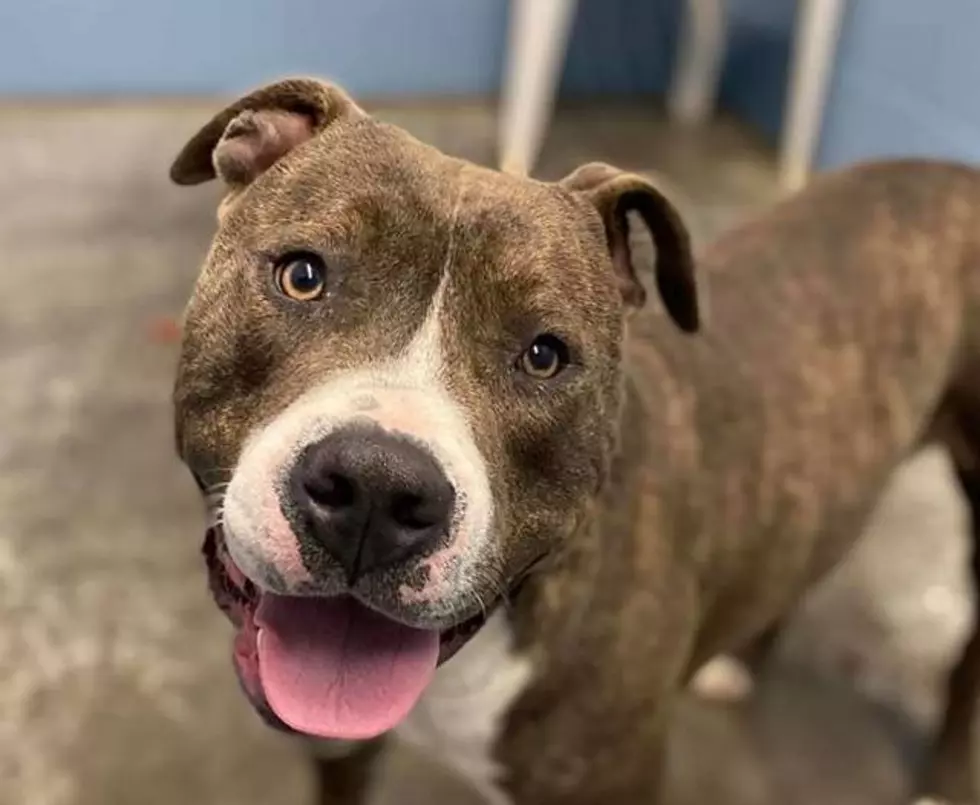 Meet Dante: He's in URGENT Need of Adoption at Daviess County Animal Shelter [Photos]
Daviess County Animal Control
Ya'll!  We need our pet-loving friends to step up in a big way for an adorable guy that really needs some help and some love. We received a message via Facebook from our buddy Isaac with Daviess County Animal Control.  They have a dog named Dante, who's in URGENT need of adoption.
Here's Dante's story.  According to DCAC, he is a 2-year-old pit bull who was found as a stray in McLean County.  When he was brought into the shelter, he tested positive for heartworms.  Luckily, a very generous donor stepped up to help cover the cost of his heartworm treatment.
As you can tell, "this boy has had a rough road, but he is now actively looking for a happy ending!"
If you or someone you know is interested, please understand that Dante will require a dedicated owner to help train him.  It's clear he's never had anyone in his life who took the time to train him or teach him basic obedience.  That said, the DCAC staff say he's "an all around sweet guy who seems to love every person he meets."  His only issue (and this is an important one) is with other dogs.  He's not good with them at all.
Again, if you're interested in giving Dante his much-deserved forever home, please call 270-685-8275 or email dcacanimals@yahoo.com.
Enter your number to get our free mobile app
Check out these 50 fascinating facts about dogs: