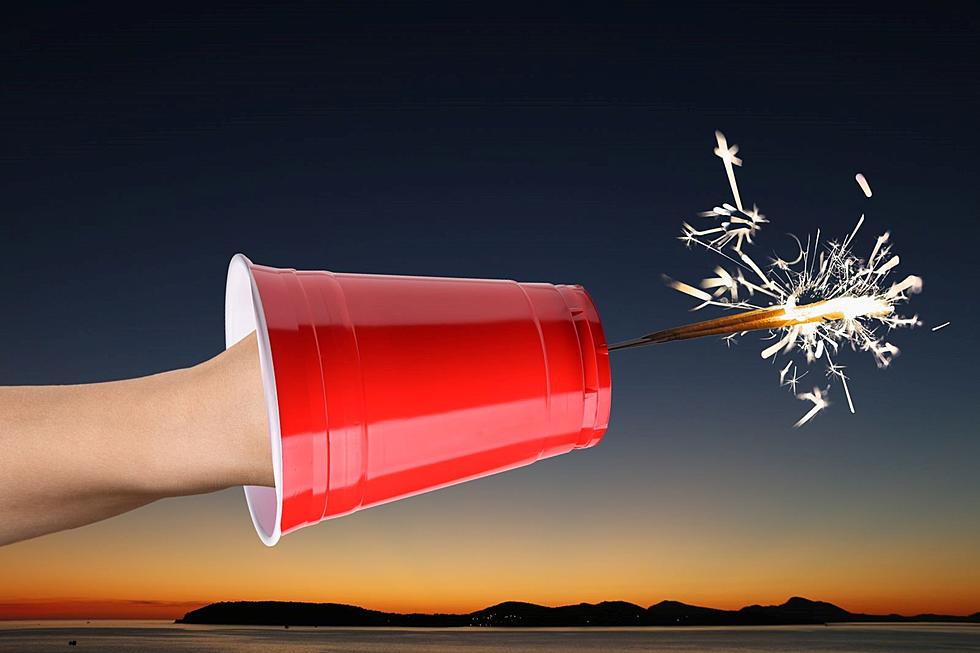 Make This Summer the Best Ever With These 10 Life Hacks!
CANVA
Summertime is the best, right? So much fun to be had with Bar-B-Ques, pool parties, and Owensboro events like Friday After 5 and ROMP! Let's be honest, the heat and bugs are NOT so fun.  Well, I have some super handy life hacks that will help you survive and thrive in the sun this summer!
1. Freeze a Capri Sun for a cool treat
Did you know you can freeze this juice pouch to make a slushy? Throw some in the freezer the night before a pool day and they will pull double duty in your cooler until you cut the top off and stick in a spoon! So refreshing!
2. Protect your hands from sparkler burns with a solo cup
Back in my day, we just got 3rd degree burns as we tried to spell our names in the air! If only we had thought of this. Just poke a hole in the bottom of a solo cup and stick that sparkler through before you light 'er up! It's perfect for little bitties who want to join the fun without the risk of injury.
3. Use dryer lint for a cheap and easy fire-starter
Collect your dryer lint in a baggie and take that strange hoard on your next camping trip. Your family may think you are a total weirdo unit you save the day with the ideal kindling for a fast-catching fire.
4. Keep your phone safe in a ziplock baggy
Protect your phone from the elements with these handy little baggies.  I have come REALLY close to unfortunate events many times, so I should probably take my own advice. I play fast and loose trying to jam in the pool way too often!
5. Disguise your valuables in a clean diaper
Emphasis on the CLEAN! Need to leave your valuables on your towel at the beach to play in the ocean? Wrap them in a clean diaper, roll them up, and seal that bad boy closed. Sneaky thieves won't mess with that mess!
6. Use a chip clip for your flavor ice
I know they make skinny little koozies for ice pops, but if you are in a pinch (see what I did there?) you can use a chip clip to avoid freezer burn on your fingers.
7. Skip the metal brush and clean the grill with onion on a fork.
I saw a terrifying post recently where someone accidentally ingested a bristle from a metal grill cleaning brush that had gotten stuck on a burger patty. They had to have surgery to remove it! So skip the metal brush, stick a good ole stinky onion on a fork, and go to town on the gunk.
8. Use food-grade diatomaceous earth to get rid of ants.
Safe for pets and absolutely works! I have tried all kinds of suggested tips for getting rid of ants, but this stuff is the real deal. It is cheap and you can find it in any big box store. I pick mine up at Rural King!
9. Use a Bundt pan to cut corn off the cob
Cutting corn from the cob? This may seem strange, but I swear it is a game-changer! just put the cob in the middle of the pan and as you slice down, the kernels fall into the pan instead of all over the counter.
10. Use a box fan on your patio to keep cool and mosquito-free!
I am a delicate flower and just cannot handle the heat for long without turning beet red. Keeping a fan in your favorite outdoor hangout spot will obviously help you stay cool when those temps get high, but they also keep bugs away! Mosquitos and pesky gnats can't fight the breeze with their tiny little wings, so they won't bother you.
Hopefully, these tips and tricks will ensure that this is the best summer ever. Let me know if you have any other clever life hacks to add to the list!
Plant Some Of These In Your Idaho Garden to Keep Mosquitoes Away
As we previously told you, mosquitoes are the most
dangerous creatures on earth
. If you want to keep them away from you're yard, these plants can help!