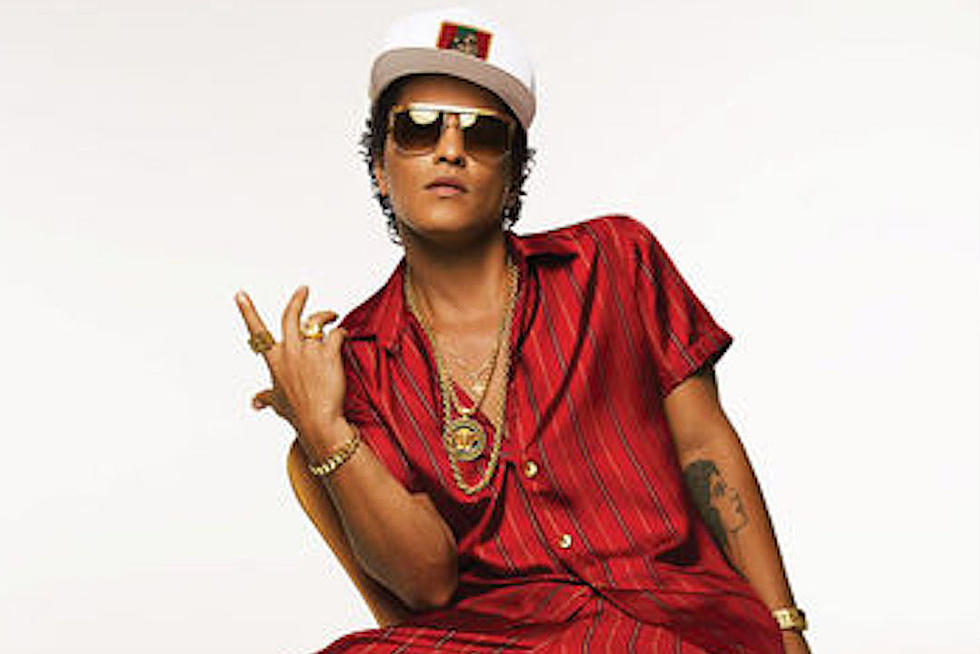 Maddie's Grammys Predictions and Wishes
Atlantic
Earlier this morning, the official Grammys 2018 nominee list was released...and it's going to be a great year to tune in! 
I try to watch the Grammys every year. I don't know I care so much about pop culture and what dress JLo is going to wear, but I do. So, with my sort of expertise on the world of entertainment, I've made some predictions (and wishes) on who I think is going to take home the award in each category.
Album of the Year
Childish Gambino, Awaken, My Love!
Jay-Z, 4:44
Kendrick Lamar, Damn.
Lorde, Melodrama
Bruno Mars, 24K Magic
While I'd really, REALLY like to see DAMN. win album of the year, I think Bruno's got this one. Don't get me wrong, I get down to some Bruno Mars, but DAMN. was such an incredible album. I think Bruno will win this category, but DAMN. is more deserving. Ugh, sorry Bruno...I still love you.
Record of the Year
Childish Gambino, "Redbone"
Luis Fonsi and Daddy Yankee, "Despacito (feat. Justin Bieber)"
Jay Z, "The Story of O.J."
Kendrick Lamar, "HUMBLE."
Bruno Mars, "24K Magic"
This is tough too. You know I think DAMN. is outstanding, so it makes sense why I think "HUMBLE" should win...but I don't think that's going to happen. I honestly, sadly, unfortunately think that "Despacito" will take the top spot. According to the charts, it was damn near record-breaking, so it's the most logical choice.
Song of the Year
Luis Fonsi and Daddy Yankee, "Despacito (feat. Justin Bieber)"
Jay-Z, "4:44"
Julia Michaels, "Issues"
Logic, "1-800-273-8255 (feat. Alessia Cara & Khalid)"
Bruno Mars, "That's What I Like"
I really hope we keep the "Despacito" winnings to a minimum, but it stands a fair chance here. HOWEVER...I think "1-800" might take the cake. The best part is, I think it'll win and I think it deserves to win. This song had such a deep meaning and a HUGE impact. I personally related to the song, and I know if it touched me, it touched many others too.
Best New Artist
Alessia Cara
Khalid
Lil Uzi Vert
Julia Michaels
SZA
I'd like to see Khalid win this one. He's made some good music this year, and his work with Logic on the "1-800" song gives him major kudos in my book. That goes for Alessia Cara too. I'd be happy to see either of them win, but I think it'll ultimately go to Khalid. He seems to be a tad more relevant at the moment, at least in my opinion. SZA is also a solid choice and stands a pretty good chance. People seem to really like her, I just didn't choose her because she isn't relevant to me personally.
Best Pop Performance
Kelly Clarkson, "Love So Soft"
Kesha, "Praying"
Lady Gaga, "Million Reasons"
Pink, "What About Us"
Ed Sheeran, "Shape of You"
OH MY GOSH THIS ONE IS HARD. WOW. I think Ed will take it, because he has a literal cult following that I don't fully understand. However, I think Pink and Lady Gaga and Kesha all deserve it too. If I had to decide, I'd pick Gaga...but that's just because I like her the most. I think Ed will win it, but Gaga deserves it more. I mean, have you watched her documentary? She's a BOSS.
Best Pop Duo/Group Performance
The Chainsmokers and Coldplay, "Something Just Like This"
Luis Fonsi and Daddy Yankee, "Despacito (feat. Justin Bieber)"
Imagine Dragons, "Thunder"
Portugal. The Man, "Feel It Still"
Zedd and Alessia Cara, "Stay"
I like all these songs, honestly. Besides "Despacito." I hope Coldplau and the Chainsmokers take the crown, but it'll probably be Daddy Yankee and the crew. Like I said before, that song got so much hype that it's hard to believe it won't win a lot of awards. I don't even understand half of what they're saying, so I never understood what all the fuss was about. I love the Chainsmokers though...so my hearts with them. My head is rational, though, and says Biebs will win.
For the last few, I'm going to select the categories that I care most about. For the full list of Grammy nominees, click here.
Best Rap Performance
Big Sean, "Bounce Back"
Cardi B, "Bodak Yellow"
Jay-Z, "4:44"
Kendrick Lamar, "HUMBLE."
Migos, "Bad and Boujee (feat. Lil Uzi Vert)"
How lit would it be if Cardi B won? I mean, that'd be insane. I'd be cool with it, but I'd also really like to see Kendrick win. I think this might be his best shot to take home a trophy. "HUMBLE" was a huge song too, so I'm going with that.
Best Rap Song
Cardi B, "Bodak Yellow"
Danger Mouse, "Chase Me (feat. Run the Jewels and Big Boi)"
Kendrick Lamar, "HUMBLE."
Rapsody, "Sassy"
Jay-Z, "the Story of O.J."
I think Jay-Z has to win sooner or later, but I just can't place him anywhere yet. He holds the top spot for the most nominations this year, but my gut just tells me there was much better work done by other musicians over the last year. I might not be giving Jay enough credit, so I apologize for that. I heard some of the 4:44 album and I just wasn't into it. I hope Kendrick wins here, too. If you can't tell, I really want Kendrick to get the credit he deserves after an incredible album. I say Kendrick or Cardi will take this one to the bank.
Again, this isn't the entire list of nominees, but they're the most important categories, in my opinion. Who do you think is going to win?