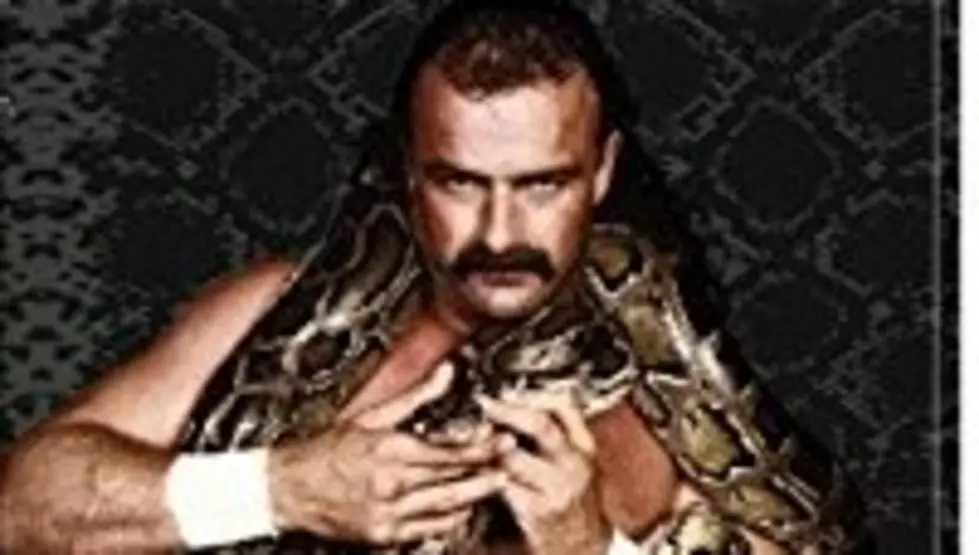 Jake "The Snake" Roberts Bringing His DDT Tour to Louisville
Photo: WWE Home Video
He's a wrestling legend, WWE Hall of Famer, and one of the most unique storytellers of all time...  He's Jake "The Snake" Roberts, and he's bringing his "Dirty Details Tour: Tales From the Pit" to a venue fairly close to Evansville!
Jake "The Snake" Roberts is largely regarded as one of the premiere, if not THE premiere storyteller in the history of professional wrestling.  Through motion picture documentaries like Beyond the Mat and The Resurection of Jake "The Snake" (as well as supposedly being the inspiration for the main character of Ricky "The Ram" in the Oscar Award-winning movie The Wrestler), Jake "The Snake" Roberts' battles with drug and alcohol abuse have been very much publicized.  You can hear these stories and many more as well as potentially meet the man IN PERSON, and you won't have to travel far from Evansville to do so!
Jake will be bringing his speaking engagement tour, "Dirty Details Tour: Tales From the Pit," to Trixie's Entertainment Complex in Louisville, KY on November 28th, 2018!  Tickets are $20 in advance ($25 day of the show), or $50 for a ticket with meet & greet!  For all of the information, check out the Facebook event HERE!