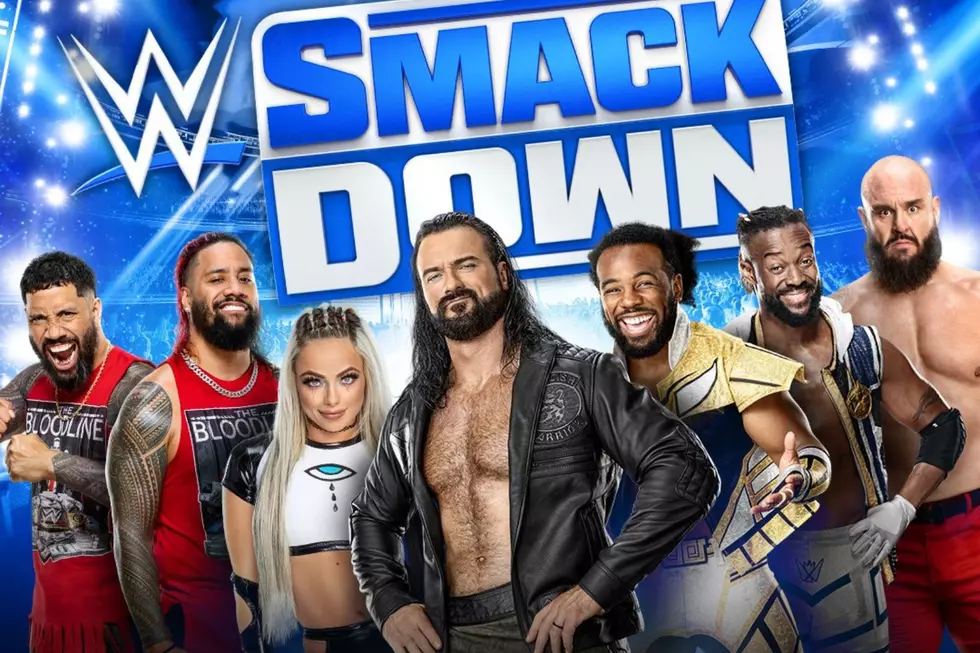 WWE Smackdown Returns to Evansville and Here's Your Chance to Win Tickets
WWE
We know that folks in Evansville and the Tri-State sure do love the WWE, and I get the feeling that the WWE knows it too. They wouldn't keep coming back to Evansville if that weren't the case. The WWE is preparing to return to Evansville, and this time fans need to prepare for the SMACKDOWN.
WWE SMACKDOWN is coming to the Ford Center on Friday, February 24, 2023. If you've ever been to a live WWE show, then you already know how much fun they are. And you know the excitement level will be extra high for this show, considering it will be airing live on FOX. Even if you don't follow the WWE, I promise you will have a blast seeing a show in person. The first thing you need to do is get some tickets, and we are going to help with that.
Tickets are on sale now at all Ticketmaster locations and the Ford Center box office. By the way, tickets start as low as just $20 apiece. We actually have tickets for much cheaper than that - we have your chance to WIN tickets all this week on KISS 106!
How to Win a Pair of WWE Tickets
KISS is not only the name of our radio station but also the way we like to do things around here (Keep It Simple Stupid). So we're keeping it super simple for you to win some WWE tickets. Simply fill out and submit the form to get registered. Each day we will randomly select a name to win a pair of tickets.
38 Celebrities Who Were Born in Indiana
There are a bunch of famous folks that everyone knows were born in Indiana, but there are even more that you didn't know about. Most of this list is arranged in alphabetical order, except for the handful of celebrities born in our neck of the woods here in southern Indiana. I gotta give them a little preferential treatment.
Take a Delicious Journey Along These 21 Indiana Food Trails
According to the Wall Street Journal, the
Indiana Foodways Alliance
has the MOST food trails in America. Taste the very best that Indiana has to offer when it comes to breakfast, lunch, dinner, and everything in between. Plan to visit some or all of these yummy stops all throughout the Hoosier state.