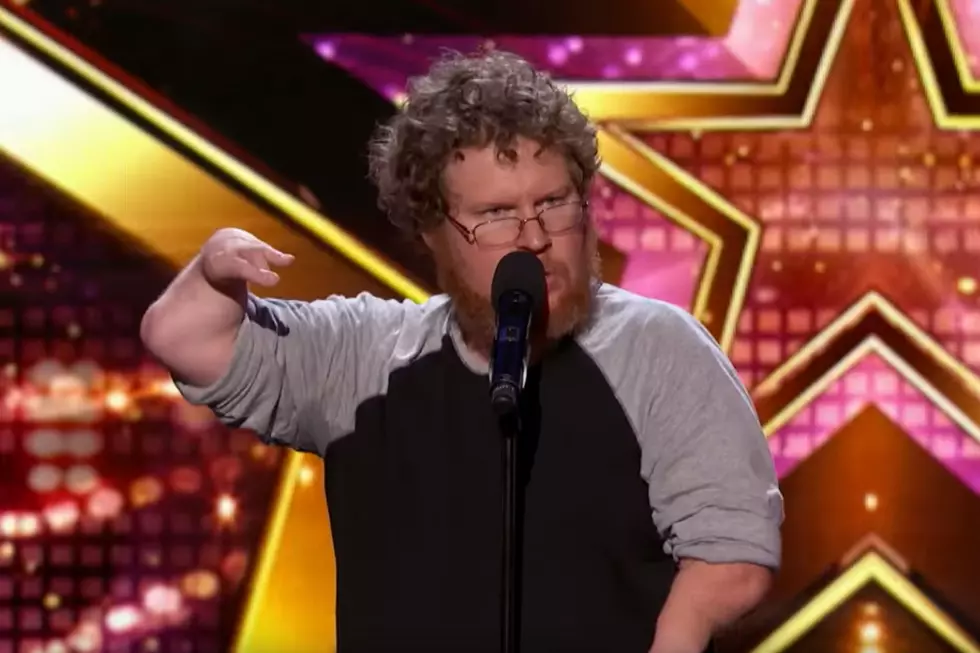 Indiana Comedian Ryan Niemiller Returns to America's Got Talent Tuesday
YouTube/America's Got Talent
There are some emotional acts and performers on this season of America's Got Talent, and one of the more memorable ones is from right here in Indiana!
Ryan Niemiller is a comedian from Indianapolis but has performed frequently at comedy shows here in Evansville.  One thing that immediately sets Ryan apart is the he was born with a congenital birth defect in both of his arms.  It clearly is something that has been a source of difficulty and pain throughout his life that he was able to utilize and turn into a source of comedy for himself.
His journey on America's Got Talent so far has been surprisingly smooth.  Honestly, I'm a tough critic when it comes to this show (which I do watch regularly), and I personally think this season has been AWFUL.  However, I do think Niemiller stands out as having true talent and a genuinely funny comedian.  His tryout performance and his performance during the "Judge's Cuts" round were pretty universally loved, and fairly so in my opinion.
Last week the show made the leap to the "Live Shows."  There's no more benefit of videotape, no more editing.  Tomorrow night will be Niemiller's first live televised performance on the talent competition.  You can watch for yourself and cheer Ryan on during America's Got Talent tomorrow night August 20th, 2019 at 7:00 CT on NBC.