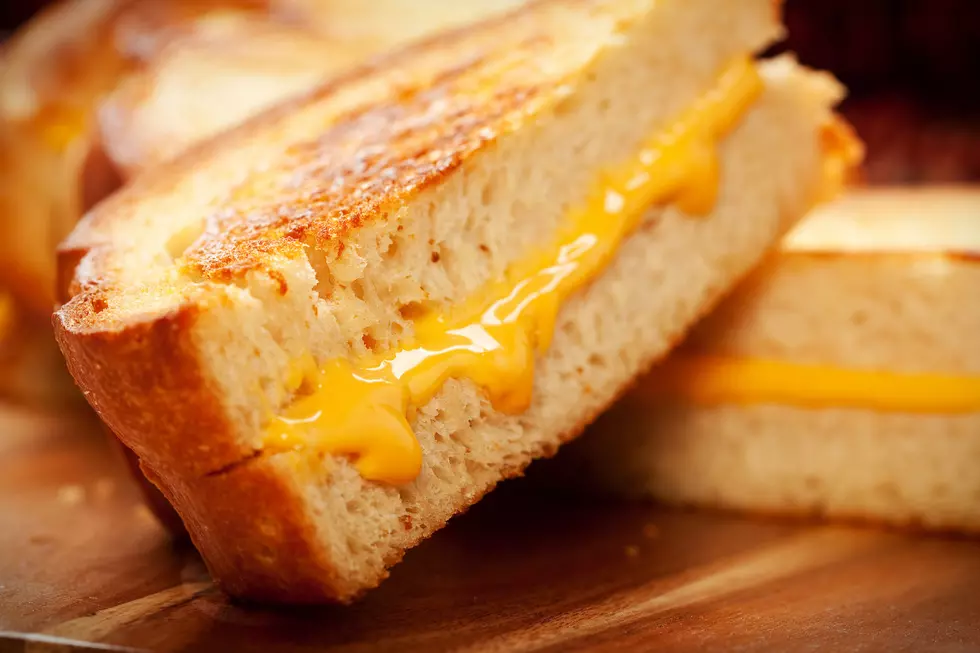 Is the Perfect Grilled Cheese Made with Butter or Mayo? Disney has the Answer
msheldrake
In honor of National Grilled Cheese Day, we have to talk about the perfect grilled cheese. What exactly makes it perfect - The cheese, bread, added extras, the way it's cut, mayo or butter?
Our friends on Facebook all have different ways to make a grilled cheese, but we can all agree, the more cheese the better!
"I put a little butter and mayo on my bread before grilling. One slice of Swiss, one slice of Cheddar with cooked crispy bacon. The bomb." - Cindy Cannon Acord
"I have always made it this simple way: Butter both slices of bread and put 1 slice of cheese between them. Simple and my grandkids always said I made the best-grilled cheese. After several years of thinking I made the best one, I found out why they thought it was the best. I cut it into 4 pieces making an X. So my talent wasn't making it, it was cutting it. LOL" - Nancy Jones
"Lots of butter and a nice thick slice of Velveeta cheese and browned really well." - Sherry Edwards
"3 pieces of cheese, Texas toast, and lots of butter in the skillet." - Mary Howell
"Bread and butter in the skillet. I put mayonnaise on the bread. 4 pieces of cheese." - Leslie Goff
"A lot of butter and at least 2 slices of Field's American cheese." - Jill Taylor
Disney Copy Cat Recipe: Woody's Lunchbox Grilled 3 Cheese Sandwich
We are going to make the Grilled Three-Cheese sandwich, found at
Woody's Toy Box
in Toy Story Land at Disney's Hollywood Studios.
Recipe: Walt Disney's Grand Floridian GF Chocolate Chip Cookies
Vintage Disney: Step Back in Time Inside Retro Disney Store