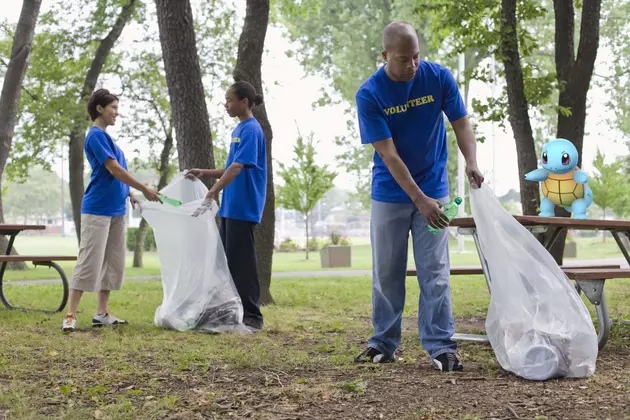 Hunt Pokemon While Helping Keep Evansville Clean During the Pokemon Go Trash Battle July 23rd
(Juniperimages / Niantic)
Put your Pokemon Go hunting skills to good use on Saturday, July 23rd by picking up trash in and around the Delaware Elementary School neighborhood on Evansville's east side while trying to add to your growing stable of creatures.
The event is being hosted by Evansville-based Facebook page, Throw Your Worries Away. The page was created in 2011 by Melissa Tines, President of the Jacobsville Neighborhood Improvement Association for the intention of not only keeping the city landscape trash-free, but to encourage residents to get out of the house, away from the electronics, and get some exercise while also meeting new people.
The Pokemon Trash Battle begins at 10:00 a.m. and those interested in participating are encouraged to get in the spirit of the hunt by dressing up in your favorite Pokemon hunting gear. Trash bags and some gloves will be provided.