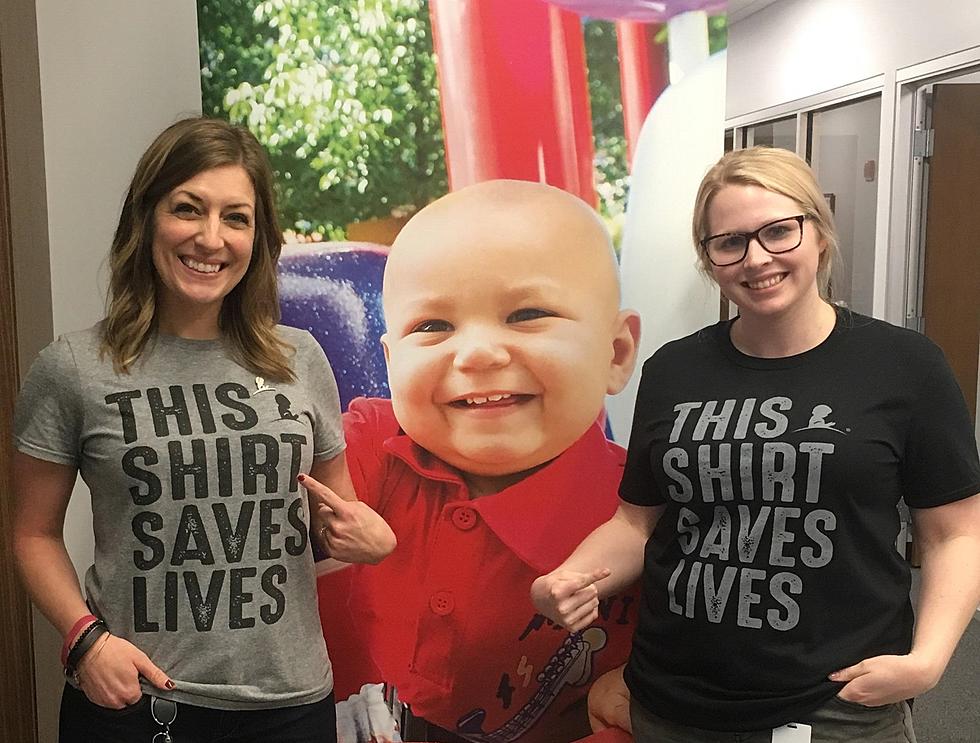 How You Can Get The New "This Shirt Saves Lives" T-Shirt
Photo: Kendra
You have probably seen your favorite celebs, artists, and even friends wearing a new shirt around town. Now you can get one too!
This week is our annual St. Jude Radiothon and we stand behind St. Jude in the mission to find cures and save children. In the words of Danny Thomas, Founder of St. Jude, "No child should die in the dawn of life." I have never been more certain or supportive of a foundation until I was introduced to St. Jude over four years ago.
You see, these shirts really do save lives. Becoming a Partner in Hope is as easy as calling 1-800-372-4999, or by texting the word FIGHT to 785833. You can also donate online. Make your $20 a month commitment on a credit or debit card, and you'll also receive a "This Shirt Saves Lives" t-shirt to proudly show your commitment to St. Jude.