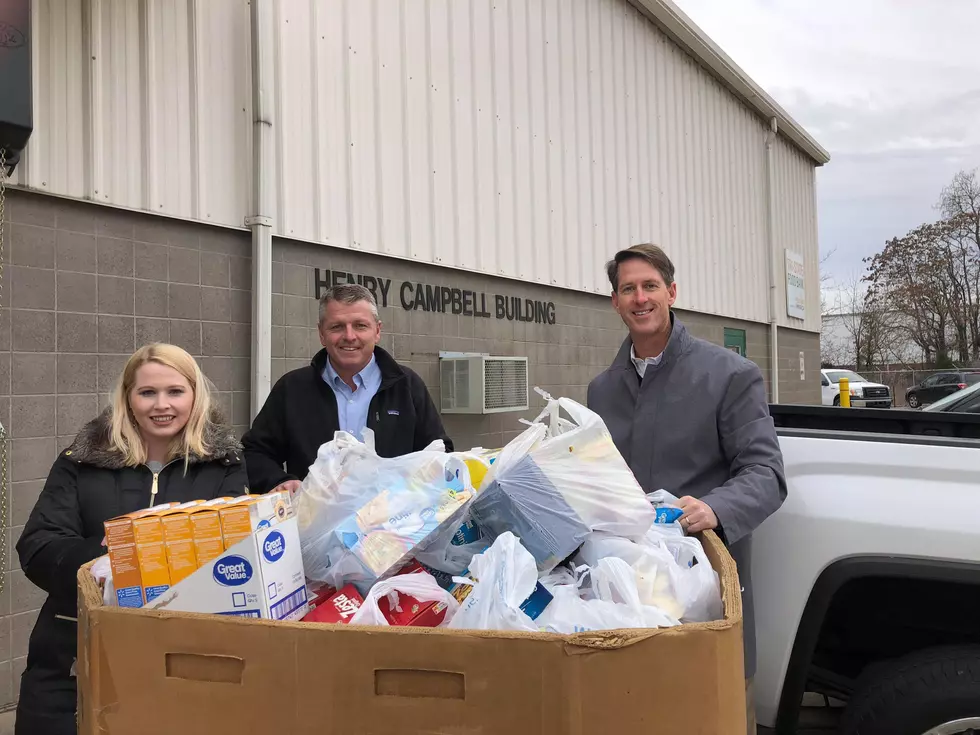 Helping the Hungry Drop Off!
Photo: L. DeWig
Yesterday was a cold but grateful day, as we helped raise donations of non-perishable items for those in need this holiday season. 
Every year, Henderson Chevrolet, Buick, GMC and Townsquare Media team up for the Helping the Hungry Food Drive. This year was one of the coldest, to say the least. But we don't mind being cold to help others. After all, this wasn't our first rodeo and the folks at Walmart in Henderson kept the coffee hot and refilled!
Of course after a whole day of taking donations and all of our brands broadcasting and promoting the event, there is still the task of dropping off all the donated items!
Today, we delivered two truck beds FULL of donations. These will go to those who are unable to put food on the table this holiday season and it makes us feel good to give back to the community! We made two stops, one at the Tri-State Food Bank and the other at the Henderson Christian Community Outreach. Everyone is always so thankful, yet I find myself thanking them for letting us be a part of such a good cause.
A lot of help went into our Helping the Hungry Food Drive, so we want to say thank you!