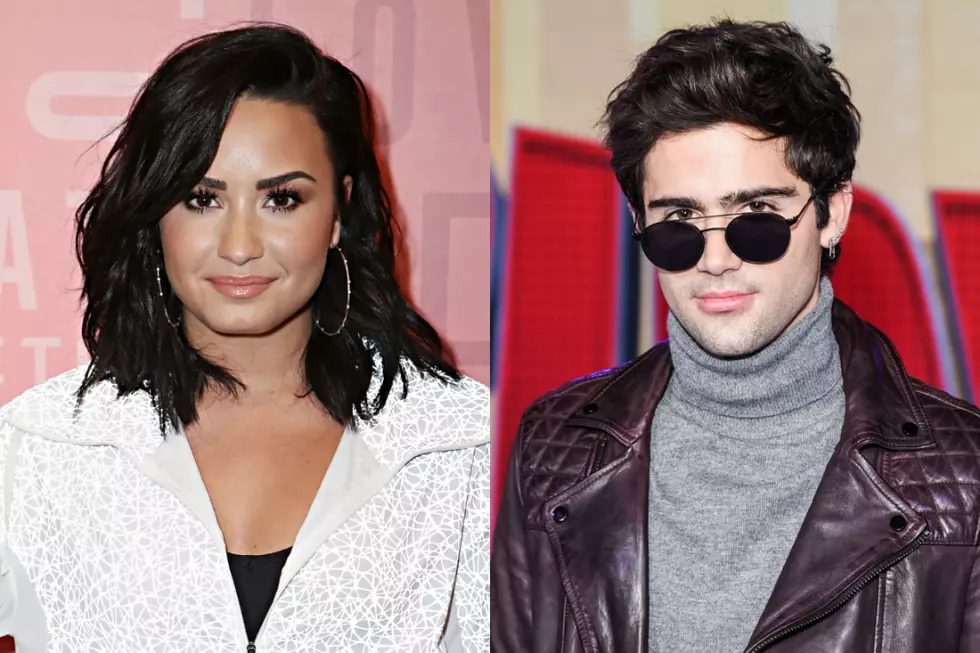 Demi Lovato Is Reportedly Dating Soap Opera Star Max Ehrich
Ari Perilstein/Presley Ann, Getty Images
Sources told the news outlet the relationship is off to a "strong start" and revealed the pair "met a few weeks ago." The rumored new couple has also been exchanging flirty messages with one another on Instagram over the last few days.
"When u realize u should've packed more for your quarantine stay ‍♂️," the soap opera star wrote via Instagram Tuesday (March 24) to which Lovato replied, "Fine by me."
But wait, there's more. On March 21, the pop star accidentally showed herself in Ehrich's Instagram Live video. In it, he tells her "I'm live" before she covers her face with a towel.
He also covered Coldplay's "Yellow" and captioned the post "4D," which fans believe is "for Demi."
[gallery galleryid="252:602586" galleryindex="0" gallerytitle="Demi Lovato's Hottest Red Carpet Looks" ids="602590,602599,602591,602595,602592,602593,602596,602594,602604,602597,602601,602598,602602,602600,602605,602606,602607,602609,602608,602610,602611,602614,602613,602615,602616,602617,602619,602618,602620,602621,602622,602623,602624,602625,602630,602626,602631,602628,602632,602629" showthumbs="no"]