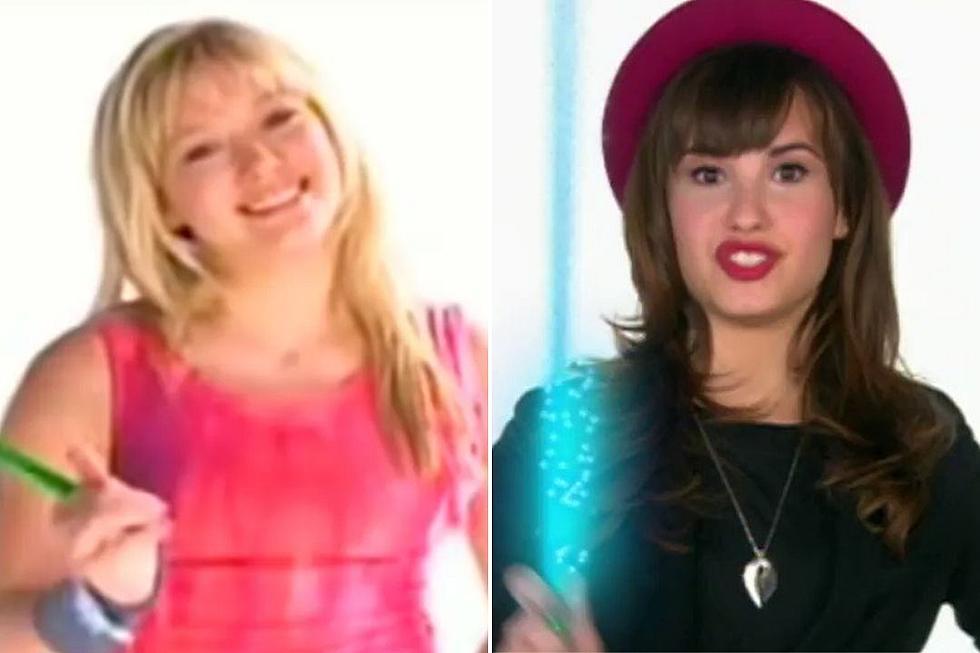 Disney Channel Slammed for Leaving Out Demi Lovato, Hilary Duff From 40th Anniversary Compilation
YouTube
Fans are fired up after Disney Channel left Demi Lovato and Hilary Duff out of a social media post celebrating the network's 40th anniversary.
Shared April 1, the video features several of the channel's biggest stars, including Selena Gomez, Jonas Brothers and Zendaya, doing their signature "Wand ID" bumpers, where they draw a Mickey Mouse logo.
Watch below:
Notably, Duff — the channel's earliest breakout icon and success story, as well as star of Lizzie McGuire and Cadet Kelly — and Lovato — another of the channel's biggest stars, who rose to fame alongside Gomez in the late 2000s and early 2010s with Sonny With a Chance and Camp Rock — aren't featured in the compilation.
After the video was shared, fans expressed their outrage on social media, with many slamming Disney for omitting two of the channel's most prominent and influential stars.
"Hey, she's DEMI LOVATO and will forever be a disney channel icon!" one fan tweeted. 
"Disney had no right to snub demi lovato like that," someone else wrote. 
"The Hilary Duff erasure!" another person shared.
"You forgot the first one, the original one, the icon... HILARY DUFF," another tweeted.
Check out more reactions to Hilary Duff and Demi Lovato being left out of the tribute, below:
It's unclear why OG Disney Channel star Hilary Duff was left out of the compilation.
As for Lovato, some fans believe it's because the "Sorry Not Sorry" singer has been open about the challenges she faced during her time on the Disney Channel.
READ MORE: Demi Lovato Reveals Advice She'd Give to Disney Channel Stars Today
Speaking on the Call Her Daddy podcast, Lovato alleged that many young stars were mistreated during their time on the network.
"I would even go so far as to say that there was a brainwashing element to it," Lovato claimed.
Lovato also alleged she was raped as a teenager while working for the Disney Channel in the late 2000s, and that the person who assaulted her faced no repercussions. She made the revelation on her 2021 docu-series, Demi Lovato: Dancing With the Devil.
Disney Stars Then + Now