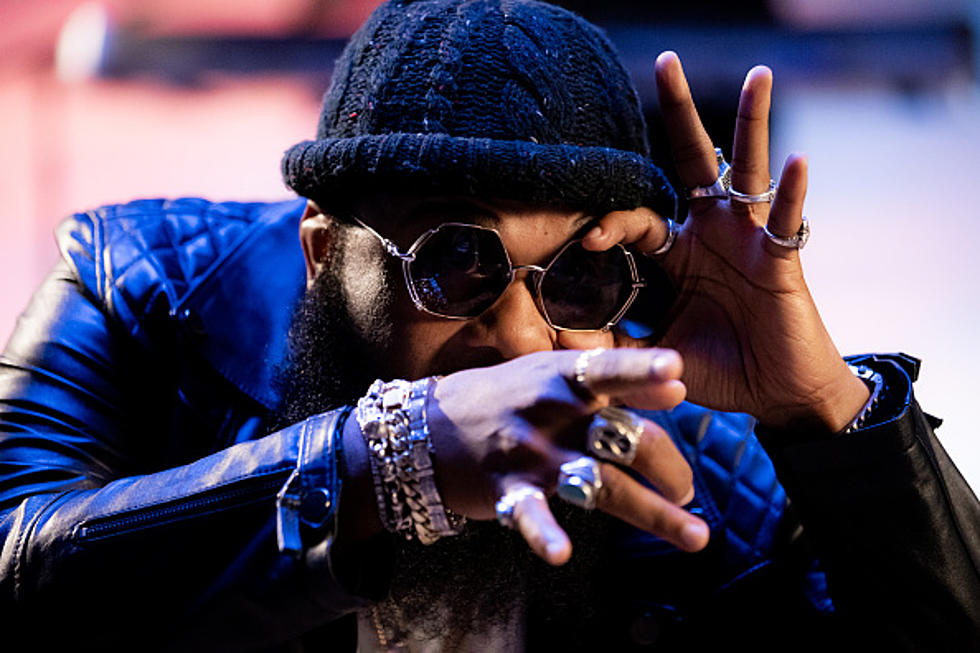 Git Up! Blanco Brown Will Perform at Friday After 5 in Owensboro
Rich Fury/Getty Images
You're gonna want to "Git Up" for this news!  Blanco Brown is coming to Friday After 5 in downtown Owensboro.
It was in 2019 that Blanco burst onto the scene and became a household name with his huge hit "The Git Up.," which was the lead off single from his album Honeysuckle & Lightning Bugs.  The official video for that song has been viewed on YouTube over 144,000,000 times and spawned "The Git Up" challenge, which had people all over the world attempting the dance moves from the video.
Of course, country music fans know Blanco Brown too from another recent hit.  Parmalee and Blanco hit #1 with their collaboration "Just The Way."
Friday After 5 is gearing up for an exciting summer of music in downtown Owensboro.  We recently shared that some classic 80s bands will be performing at the season finale in September.  Just a few weeks earllier, Blanco is will be taking the stage at Friday After 5 as well and he'll be kicking off Hydrofair Weekend on the Jagoe Homes Riverfront Live Stage on the front lawn of the Owensboro Convention Center.
He's set to perform on Friday, August 19th.
We chatted with Blanco this week and says he's excited about coming to downtown Owensboro.
Of course, Friday After 5 is doing something extra special to celebrate Blanco's appearance here in town. They're teaming up with the United Way of Ohio Valley for a "Git Up and Make a Difference" Challenge. Here's how it's going to work:
Friday After 5 and United Way are challenging all non-profits in Daviess County and the group categories listed below to the "Git-Up and Make a Change" Dance-Off!
GIT UP CATEGORIES
Non-Profits
Elected Officials, City & County Employees, Owensboro Chamber Staff & Visit Owensboro staff
Police, Sheriff & Fire Departments
Health Departments & Medical Facility employees
Our Sponsors
Media Outlets – TV, Radio, Newspapers, Online Outlets
Each participant video will be showcased on social media for our community members to vote on. They can hit the "LIKE" button and "text to donate" for their favorite group.
The winner of each category (during the social media competition) will be invited to "Git-Up" on stage at Friday After 5 on Aug 19th to "open" for Blanco Brown.  But there will be one more piece of the competition to settle at the show.  The group who gets the loudest cheers on stage will be crowned the overall winner.
Submissions for the online video dance competition will be accepted from May 20th to August 1st, using a Google Form and emailing to executivedirector@fridayafter5.com. The deadline to submit your entry and video is August 1st at 10:59 PM CST.
The event organizer(s) reserve the right to make executive decisions for any performances in the event where necessary.
For more information about the 2022 season of Friday After 5 and to see the schedule of events, CLICK HERE!
LOOK: These Stars Grew Up in Small Towns