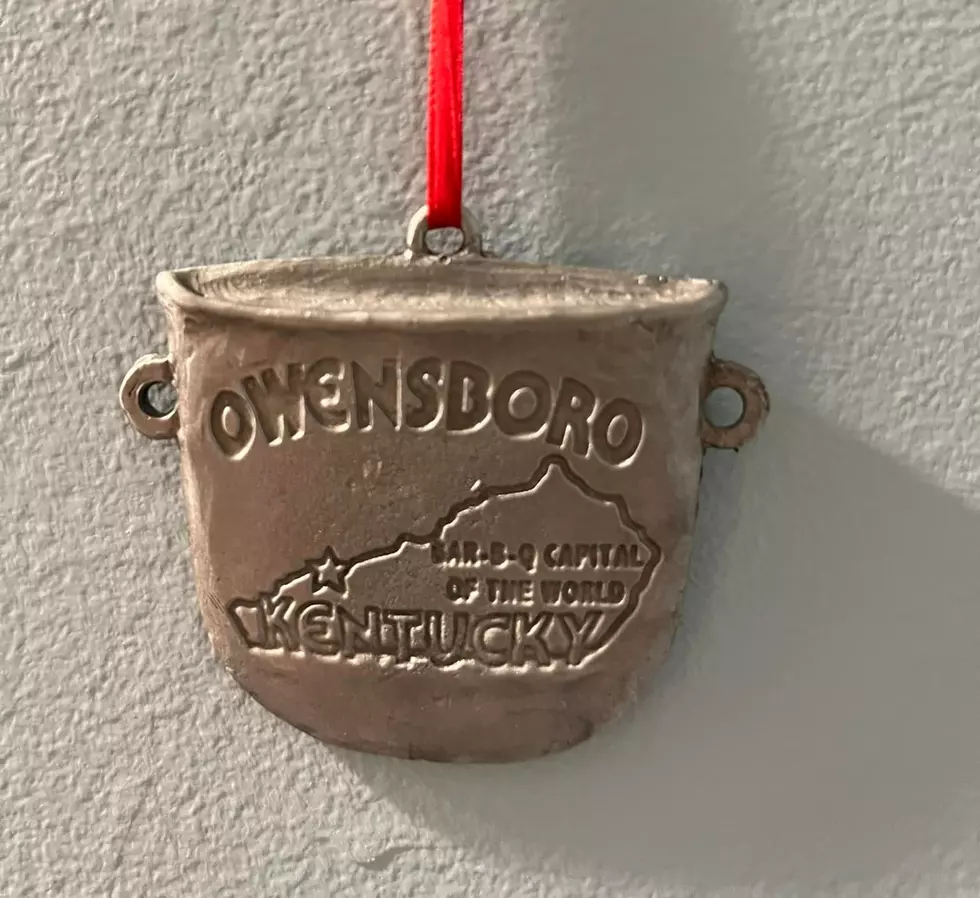 You Can Celebrate Christmas with a Festive BBQ-Themed Ornament in Owensboro
Imagination Library of Daviess County
It's beginning to look a lot like Christmas here in Owensboro! Imagination Library of Daviess County just unveiled their brand new 2022 Christmas ornament, continuing a tradition that has taken place here in town for nearly twenty years.
Imagination Library uses their annual Christmas ornament reveal as a fundraiser for the local organization that seeks to put new books in the hands of young children in the area.  By the way, Imagination Library was the brainchild of country music star Dolly Parton and the organization is in every state here in the U.S. and multiple countries abroad.
The Daviess County chapter is known for a variety of local events- like the Storybook Picnic held earlier this year at Moreland Park and, of course, their Christmas ornament sale (which dates back to 2004) that features a new Owensboro landmark annually.
Here are some of the ornaments sold previously.
GABE'S TOWER
THE WORLD'S LARGEST SASSAFRAS TREE
OWENSBORO'S UNION STATION
ST. JOE AND PAUL CHURCH
This year's ornament celebrates both Christmas and the fact that Owensboro is widely hailed as the Bar-B-Q Capital of the World.  If you love BBQ, chances are you have driven by the huge kettle in front of the Moonlite Bar-B-Q Inn on Parrish Avenue here in town. Well, that kettle inspired this year's ornament!
Imagination Library unveiled the new ornament on social media yesterday and it's now available for sale.  This year's ornament, like the ones that preceded it, is two-sided.  It is for sale and in stock now at Crazy Me Gifts & Apparel, Willow Tree and the gift shop at the Western Kentucky Botanical Garden. Very soon, the ornament will also be available at Simply Chic and Danhauer Drugstore.
Th 2022 ornament costs $18 and all proceeds benefit Imagination Library of Daviess County. For more information about the program, CLICK HERE!
LOOK: See what Christmas was like the year you were born