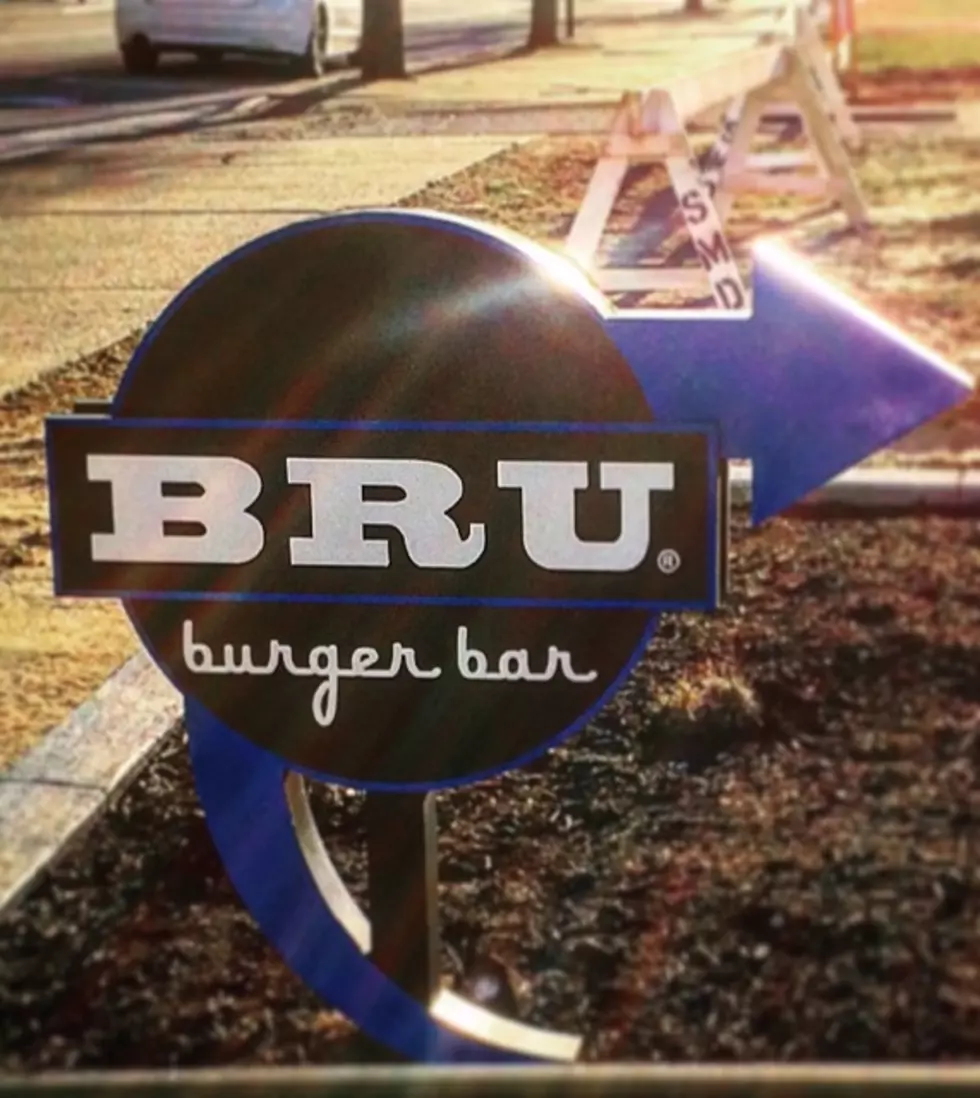 10 Restaurants OVC Fans Must Try Before Leaving Evansville
Photo: Brittany Hirschbuhl
This weekend during the Ohio Valley Conference basketball conference, there will literally be THOUSANDS of people visiting the Tri-State that have never been here before and possibly will never be here ever again.  Please allow me to be the first to say, "Welcome to Evansville, out-of-towner!"
I also know that while you're visiting, you're going to be looking for places to eat and that you don't know what local eateries are worth the trip or better to be skipped over.  Well, allow me to give you ten idea for a solid place to have a meal and that you'll only find here in our lovely city (or the surrounding communities)!
Here they are in no particular order:
TURONI'S PIZZA: Turoni's probably has the best reputation among the true "Evansvillians;"  The ones who are born and raised here and not likely to leave any time soon, which for full disclosure, I am not...  BUT I know a good pizza when I taste one and Turoni's always delivers on taste!
SPUDZ-N-STUFF: Spudz-N-Stuff is an easy sell...  They take giant baked potatoes and load them up into a full-on delicious meal!  It's the only place that when I have friends visit from out of town, they REQUEST to be taken to one.  It's a very safe bet because who doesn't like potatoes?
LOS BRAVOS: In a town with no shortage of Mexican restaurants, Los Bravos has found a way to separate themselves from the pack.  It's great Mexican cuisine at a great price with a great reputation.  You'll never regret a trip to Los Bravos!
AZZIP PIZZA: Azzip Pizza got their start when they won a university competition in which the prize was a grant to start a small business.  The premise is simple, it's kind of like a pizzeria meets a SubWay in that you choose each element of your pizza in person.  So instead of "What kind of bread do you want?" they'll ask, "What kind of crust do you want?  What type of sauce?  What toppings?"  Also, since you'll be here during the month of March, don't miss their "March Crabness" pizza.  It's awesome and tastes like Crab Rangoon!  Oh, and if you're wondering, "Azzip" is "Pizza" spelled backwards.
NELLIE'S: Technically in Newburgh, Nellie's specializes in BREAKFAST...  And they've gotten it DOWN!  If you're an early bird that likes to start the day with a full stomach, you're probably wasting your time and money going anywhere besides Nellie's.
SAUCED: While it's only been open for a few years, Sauced has developed a stellar reputation in town for having wonderful Italian food.  One of the nicer restaurants in town, it's downtown location and converted-home setting will give you a true taste of historic Evansville.
LOMBARDI'S NEW YORK STYLE PIZZA AND WINGS: In my humble opinion, Lombardi's makes the best pizza in Evansville.  If you like New York style pizza (thinner, foldable, sloppy, and delicious) you're not going to do better in town than Lombardi's in my opinion.
CORK & CLEAVER: Probably the fanciest and most expensive of the restaurants I've listed, I would suggest Cork & Cleaver less for the families and more for married couple looking for a nice night out.  Their menu is actually emblazoned onto on actual cleaver, which should tell you a thing or two about just how exquisite your meal will be!
BRU BURGER: I think Bru Burger is the newest location on this list.  If you're at the Ford Center, you're not far from here.  Just look for the old Greyhound building that was turned into a restaurant!  The inside is still somewhat preserved and serves like a love-letter to historic downtown Evansville.  The food is great, and they also serve an Impossible Burger, which I know is a HUGE deal to vegetarians since I'm married to one.  Prior to my first visit a co-worker recommended I choose onion rings as my side instead of fries, which I would normally get.  That advice was very sound, and I would like to formally recommend you do the same.
PIZZA KING: I would imagine this is the one restaurant that any local Evansville reader has probably been asking themselves "Wait, this list is almost done and I haven't seen Pizza King yet?"  And for good reason.  Their Strombolis are literally the stuff of legend.  They're so ingrained in the community here that it is not uncommon for Pizza King to ship their 'Stroms' in dry ice to former Evansville residents who miss this taste of home, and even to our soldiers serving overseas!