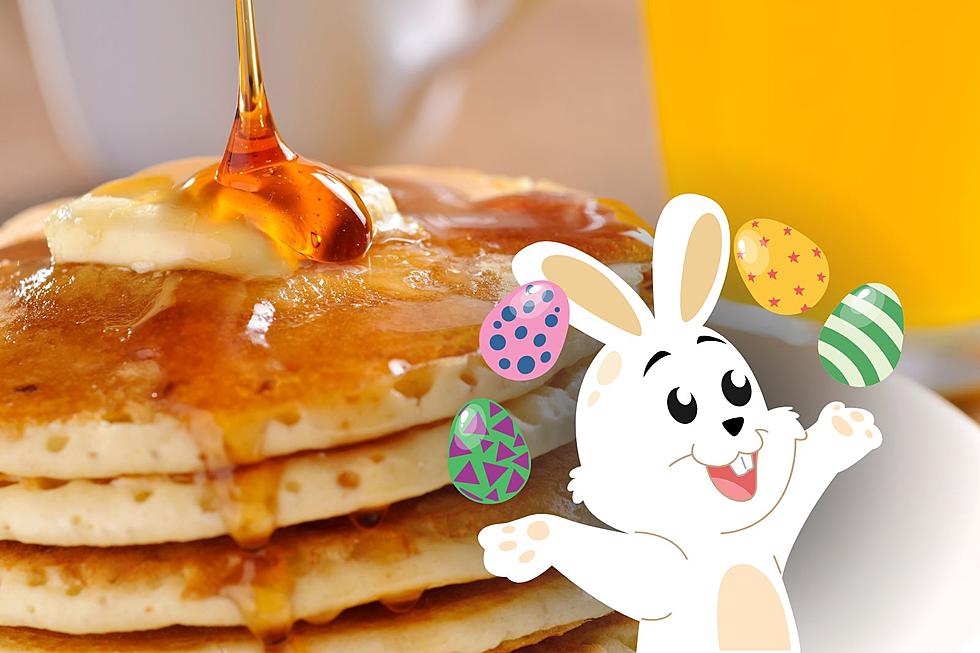 Your Kids Can Have Breakfast with the Easter Bunny in Newburgh, Indiana
Canva
Easter is right around the corner, and your kids have the opportunity to eat breakfast with the Easter Bunny before he visits your house.
Easter is on April 9th, 2023. By now, you have seen Easter candy, baskets, decor, and more when you have been out shopping. Ole Peter Cottontail will be here before you know it. So, if your kids are eagerly awaiting the Easter Bunny to show up at your home with a basket full of goodies, they might be excited to know that the day before Easter, they have the chance to have breakfast with the Easter Bunny himself!
Breakfast with the Easter Bunny in Newburgh
You and your kiddos have the opportunity to enjoy a delicious breakfast with the Easter Bunny on April 8th at Castle High School's cafeteria from 8:30 until 10:30 a.m. Breakfast with the Easter Bunny is a fundraiser for the Castle Show Choirs. This breakfast includes pancakes, french toast, sausage, and more. Other activities going on include a silent auction, fun activities for the kids, treat bags, half-pot ticket sales, and photos with the Easter Bunny.
There will also be performances by the Castle Knight Sensations and Knightingales. Tickets are $10 per person for ages 4 and up. Kids ages 3 and under are free.
Tickets are limited and can only be purchased online by clicking here. Enjoy breakfast with the Easter Bunny, and watch your kids have a blast to get them even more excited for the Easter Bunny to visit your house. For more information on the event, click here.
WHAT TO PUT IN EASTER EGGS THAT ISN'T CANDY
Several snacks that are chocolate free that can fit within the confines of plastic Easter eggs such as the following:
Easter Egg/Basket Ideas for Children and Teens
There are limitless ideas of other items to place inside easter eggs, and it is not always geared towards the littles, teens, and tweens can still gain some enjoyment from this holiday tradition as well. Here are some ideas for all age ranges of things to pack inside those eggs!
These are the best-selling Easter candies in America
Instacart
looked at data leading up to the 2022 Easter holiday season to see which candies were the most popular across the nation, as well as which candies were top-sellers in each state.