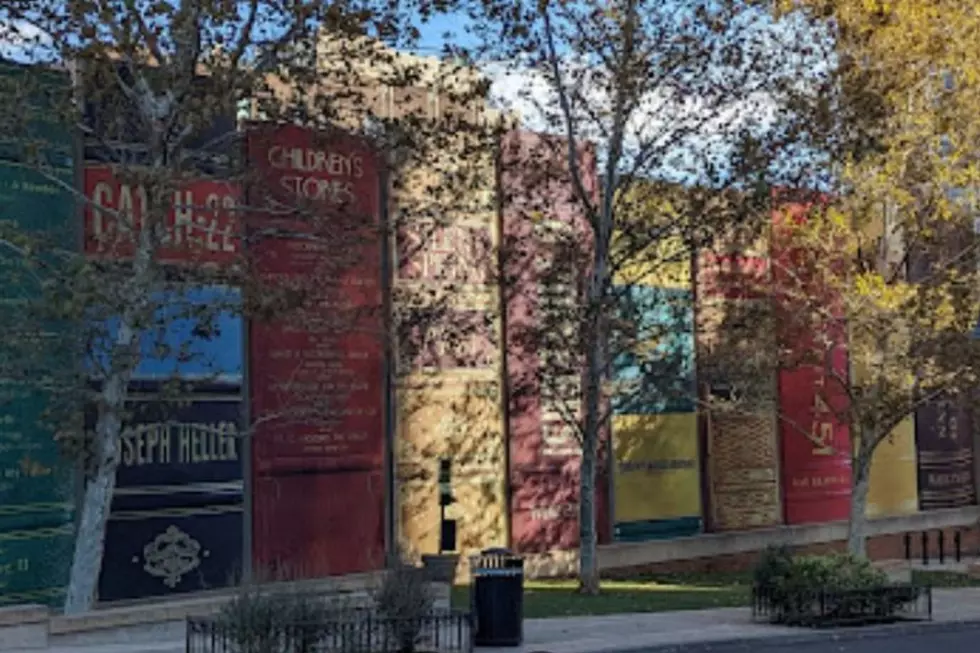 The Massive 25-Foot Book Tower in Missouri That You Have To See
Google Maps
Did you ever think that a book would be taller than you? In Kansas City, you will find some of the biggest books in the world that will take your breath away.
One place you will want to visit when you head to Kansas City is the public library, I know, I know a library> Trust me, you will want to visit this one. Why? Well, the outside has a row of books that are 25 feet in the air and nine feet wide. In total 22 books line the garage and were chosen by community members. See the full list of titles here. Some of the book titles include J.R.R. Tolkien's "Lord of the Rings", Ralph Ellison's "Invisible Man", Lao Tzu's "Tao Te Ching", and Charles Dickens' "A Tale of Two Cities."
The books actually cover the outside of a massive parking garage for the library and adds some uniqueness to the library.
Built in 2006, this themed parking garage was designed to solve the parking problems of the downtown area and the idea for the 'Bookshelf' exterior was a joint effort of the community members.
This is such a fun idea to take an ugly parking garage and spruce it up with something extremely cool like covers of famous book titles. You can see this amazing garage and walk around and enjoy the downtown area in the financial district of Kansas City.
LOOK: Baby boomer baby names that have gone out of style
Using info from the Social Security Administration's baby name database,
Stacker
compiled a list of baby boomer baby names that have declined in popularity.
LOOK: The oldest cities in America
Though the United States doesn't have as long of a history as some Old World countries, it still has plenty of historical charm.
Stacker
brings you a list of the 50 oldest cities in America.