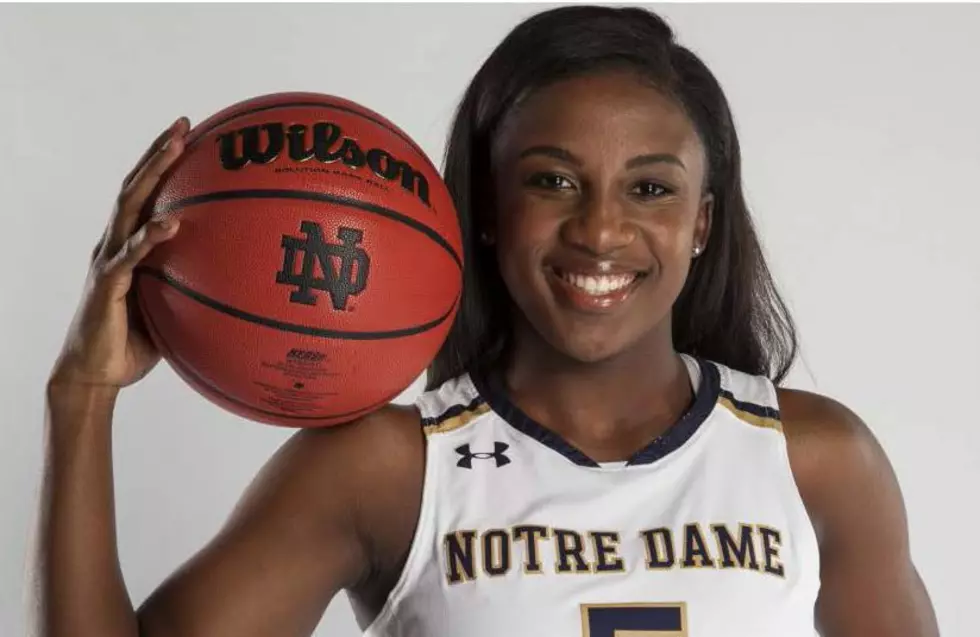 West Side Nut Club Announces 2018 Fall Festival Parade Grand Marshal
Notre Dame
In a Facebook status yesterday (September 17th, 2018) the West Side Nut Club announced that they have selected the Grand Marshal for the 2018 Fall Festival Main Parade!
Jackie Young, star athlete from Princeton, Indiana was bestowed this year's honor!  Young displays her prowess on the basketball court for Notre Dame's Fighting Irish Women's Basketball Team!
The post to social media went on to say that Young is the 15th highest rated player in the ACC and third highest rated player on the Ladies' Fighting Irish.  She has many other accolades which can be seen in the post shared below.
We are pleased to announce that Notre Dame Women's Basketball player and 2016 Princeton High School graduate Jackie Young will be the Grand Marshal of the 97th Annual West Side Nut Club Fall Festival's Main Parade.
Young graduated from Princeton High School in Princeton, Indiana, and plays college basketball at Notre Dame University. In her 2016-2017 season she started all 38 games. She averaged 14.5 points per game, which ranked 3rd on the team, 15th in the ACC. She also recorded 10 games of 20 plus points and 5 double - doubles, as the latter tied for the fourth most by a guard in Notre Dame history. Her 551 points were the 5th most by a sophomore at Notre Dame.
During the NCAA Tournament she averaged 16.3 points on 47.9 percent shooting. Also averaged 8.3 rebounds and 3.7 assists. Averaged the second most points at the Final Four with 19.0 points per game. She hit the game tying jumper with 45 seconds remaining in the national championship vs. Mississippi State tying the score at 58 all. With 3 seconds remaining, she set up the last second buzzer beater to win The NCAA National Women's Basketball Championship.
This year's 97th Annual West Side Nut Club is scheduled to take place on West Franklin Street here in Evansville September 30th - October 6th.  Leave us a comment!  Are you excited that Jackie Young will be the Grand Marshal of the 97th Annual West Side Nut Club Fall Festival Main Parade?