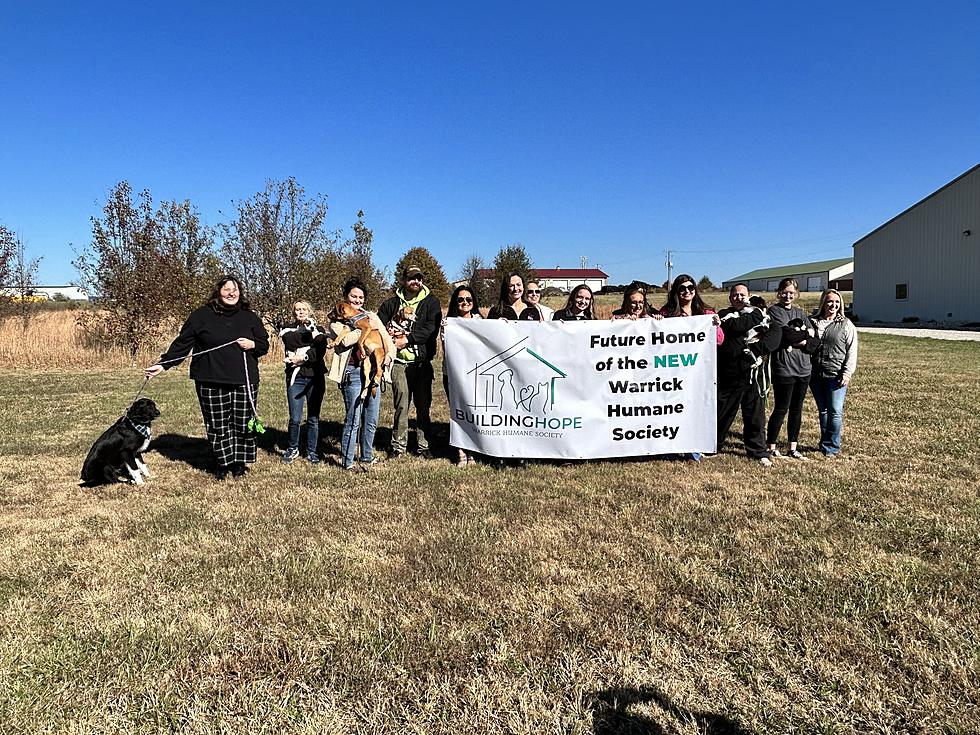 Warrick Humane Society Announces Site of Future Shelter in Newburgh
Ashley S
At the end of October, I noticed Warrick Humane Society in Newburgh, IN, teased that they would be making a big announcement on November 2nd. And then earlier in the week, I received an email that they'd be making this big announcement to the media today at 11 AM. So, I headed out to the humane society but when I turned into the parking lot, the executive director Lindsey Hagedorn called me and said, "I just passed you and you are at the wrong place."
Hmmmm... she really piqued my interest. What IS the big announcement? So, I turned around and headed a quarter of a mile down the road to an empty lot on Vann Ave. I put on my jacket and walked over to inspect the empty lot and joined the numerous volunteers and board members with adoptable doggos.
What's WHS' BIG Announcement?
The crew of WHS did indeed have a big announcement. The empty lot on Vann Road will be the future home of the Warrick Humane Society! Kicked off by a generous donation by the late Michael McGinnis and his family, WHS launched a 1.25 million dollar capital campaign for the new facility.
Why Do They Need a New Building?
The current building is 25 years old and is not large enough to meet the needs of the number of homeless animals in Warrick County.  The new facility will accommodate more shelter pets and have upgraded community rooms for local programs such as critter camp and junior volunteer sessions, as well as low-cost veterinary programs.
Warrick Humane Society is a privately funded no-kill shelter and relies solely on donations from the community. If you'd like to contribute to the new building fund, you can find more info on their website.