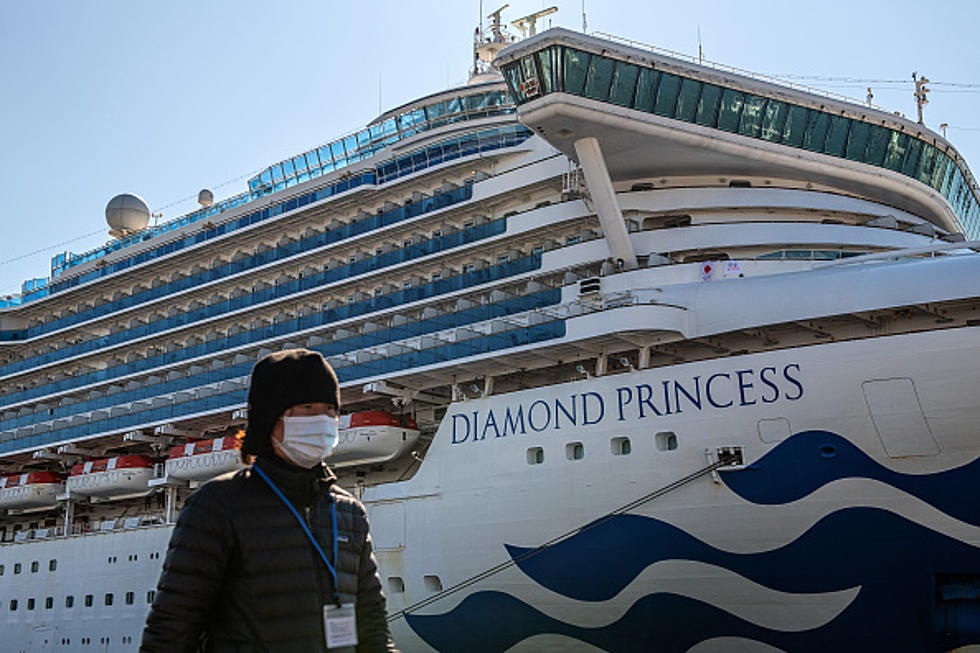 The Last Cruise: What Would You Do If You Got Trapped on a Cruise Ship?
Carl Court/Getty Images
I am a fan of cruising.  Honestly, I have lost track of how many I have been on.  Like so many of you though, I have had cruises canceled due to the COVID-19 pandemic.  I was supposed to fly to Barcelona last July and cruise the French Riviera and the eastern coast of Italy (including Rome), but that cruise was docked due to COVID.  Kevin and I rescheduled that cruise for this July and, with SARS-COV-2 variants racing through Europe, it's becoming less and less likely that trip's going to happen in 2021 either.
I have other friends who have had cruises canceled (some multiple cruises) as well.  And there's much question now about when cruising will resume and just what safety protocols will be in place on board and onshore when they do. Cruise lines are being tasked with how to prevent a COVID-19 outbreak on board and developing a plan for what happens if does.
If you haven't watched The Last Cruise on HBO Max, you may want to do so.  The 40-minute documentary chronicles events on the Diamond Princess, which, as you may recall, was thrust into the news cycle infamously at the onset of the COVID-19 outbreak last January.  The ship set sail from Japan and was then basically overrun with the COVID infections of guests and crew.  Port authorities refused to let the ship dock as the virus was infecting hundreds and hundreds of passenger and crew aboard.
The documentary features footage and interviews from several on board. That footage was provided by both passengers and crew.
When it was all said and done, hundreds of people aboard were infected with COVID-19.  Fourteen passengers died.
LOOK: Answers to 30 common COVID-19 vaccine questions
While much is still unknown about the coronavirus and the future, what is known is that the currently available vaccines have gone through all three trial phases and are safe and effective. It will be necessary for as many Americans as possible to be vaccinated in order to finally return to some level of pre-pandemic normalcy, and hopefully these 30 answers provided here will help readers get vaccinated as soon they are able.