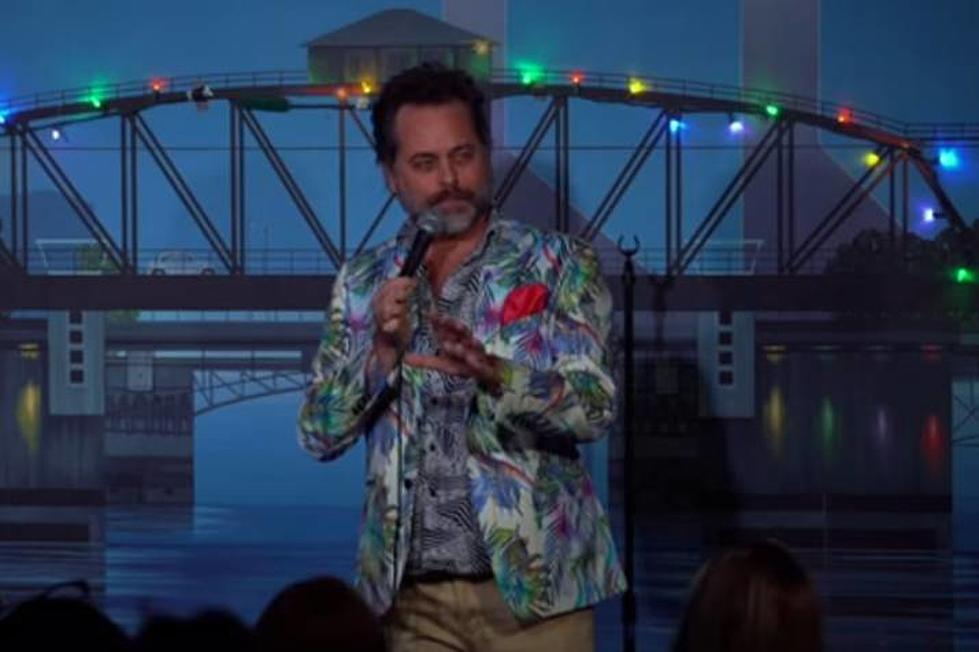 This Hilarious, World-Touring TikTok Star and Comedian Grew Up in Evansville, Indiana
Kevin James Thornton via YouTube
Full confession. I had never heard of Kevin James Thornton until my friend Ashley said, "Hey, Chad. Have you ever heard of Kevin James Thornon?"
I said, "No."
She said, "He's a standup comedian and I am obsessed with him." And, well, that did it for me. "Obsessed" is a strong word and if a friend of mine is having a Fatal Attraction-inspired relationship with someone in pop culture, I am going to look them up. One, I am naturally curious about who my friends are spending their quality entertainment time with. Two, if Kevin James Thornton ends up missing, I'll know who to rat out to police.
Though Kevin worked the comedy circuit relentlessly, and not always successfully, for years, it's his popularity on Instagram and TikTok that propelled him to another level. It was during the COVID-19 pandemic, when he was drawing COVID-related unemployment, that his Instagram and TikTok accounts really took flight. He currently has over two million followers- so Ashley isn't alone in her devotion. Those followers have fallen in love with Kevin's auto-tuned accounts of growing up gay in a "super fundamentalist" church and community.
As it turns out, that community is Evansville, Indiana and Kevin has amassed over a billion views chatting about his experience growing up in church there.
Kevin is now in the middle of a world tour, many dates of which are sold out. And here's a cool fun fact. You have a chance to see his show within a pretty reasonable driving distance from the Tristate.  Kevin is making a stop at Zanies in downtown Nashville on Sunday, October 1st. Then, his It Was the 90s Tour is taking off across the pond with dates in Great Britain, Ireland, the Netherlands, France and Germany.
Kevin has been featured in The Huffington Post, The Advocate and Cosmopolitan.
If you'd like to see Kevin James Thornton at Zanies in Nashville, the show is set for 4pm on Sunday, October 1st. Tickets are just $15 per person. You can CLICK HERE for additional information and to purchase your tickets.
From Stonewall to today: 50+ years of modern LGBTQ+ history
From Stonewall to the 2022 midterm elections,
Stacker
takes a look back at over 50 years of significant moments in the LGBTQ+ community in the United States and around the world.