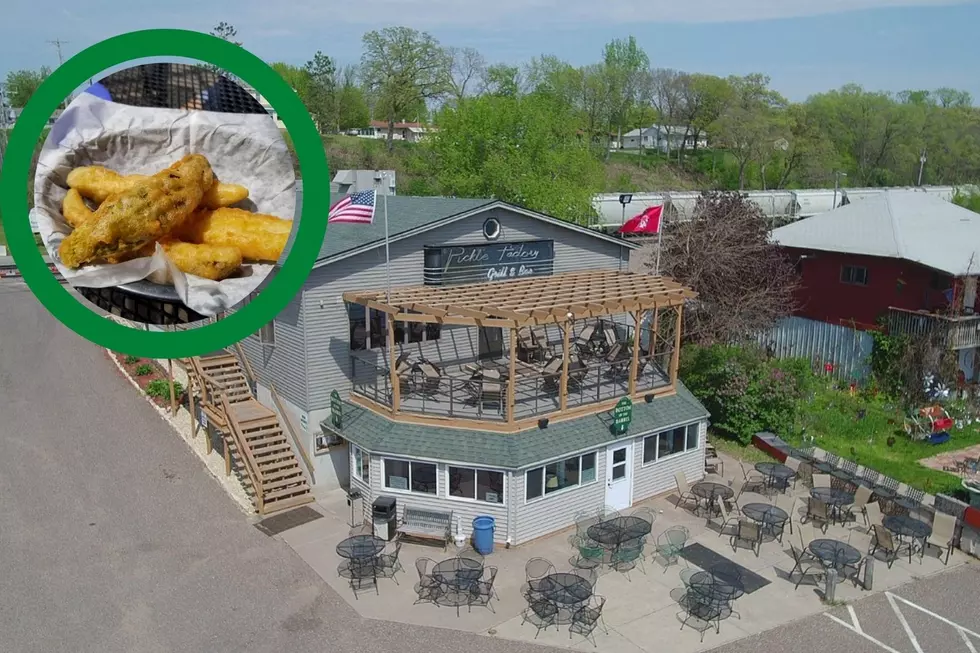 Pickle Lovers' Dreams Come True At This Unique, Themed Restaurant in Wisconsin
Pickle Factory via Facebook, Danny D. via Yelp, Canva
I may not love pickles, but I can totally appreciate a unique concept when I see it, and this restaurant in Wisconsin is the real dill. (See what I did there?)
The Pickle Factory Waterfront Grill in Pepin, Wisconsin
Located on the shores of Lake Pepin in Wisconsin is an awesome bar and grill called the Pickle Factory...
Back in the 1900s, this building used to house The Pepin Pickling Factory which produced a variety of pickles and sauerkraut until the company moved its operations to Minnesota many years later. The building was eventually purchased in 1987 with the intent of turning it into a waterfront bar and grill, and that is exactly what it remains today.
Does the Pickle Factory Specialize in Pickle Dishes?
The Pickle Factory is a true hotspot on Lake Pepin, but I'm gathering it's due more to the ambiance of the restaurant than the actual food it serves. Don't get me wrong, their menu looks AWESOME, but I just can't over these views...
Of course, the Pickle Factory's menu features pickle dishes, but it also has great sandwiches, appetizers, burgers, and pizza options to choose from too.
What really makes the Pickle Factory so cool is its awesome access to Lake Pepin. Not only does it offer boaters and visitors a place to pull of the water, dock their boat, and eat a great meal, but it has a large patio area that is pet friendly too so the whole family will have a great time.
The Pickle Factory also features live bands frequently during the summer months, so if a trip to Lake Pepin is already on your summer fun to-do list, make sure you check out their events list, here.
7 Foods You Didn't Know Were Official State Foods of Illinois & Wisconsin
Wisconsin and Illinois' official state foods you probably didn't know about.
You Can't Visit Wisconsin Without Trying These 5 Very Iconic Foods
These aren't just delicious foods, these are the foods that scream the great state of Wisconsin. Bring your appetite.