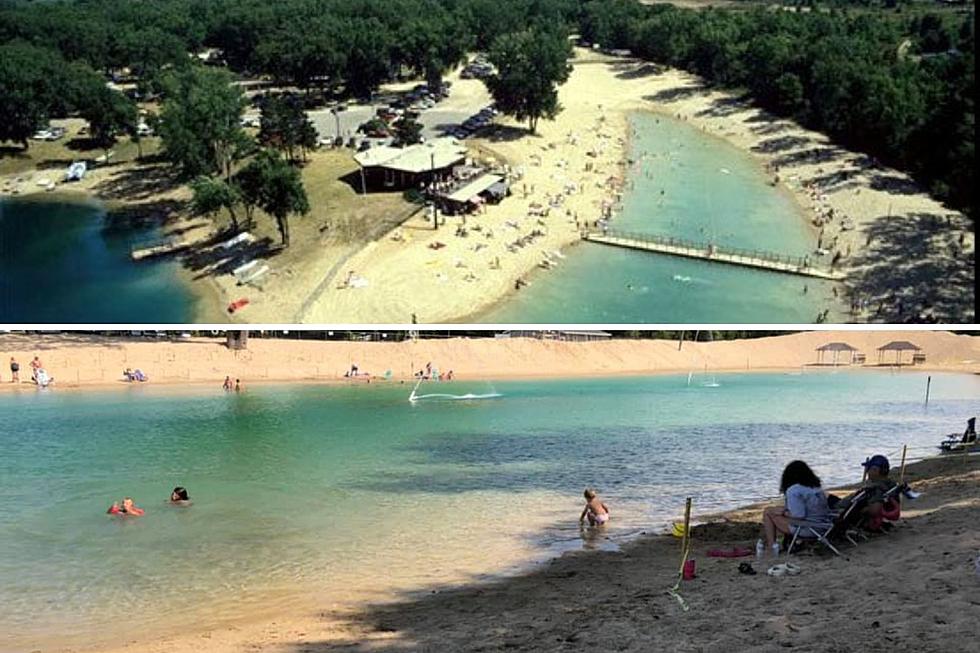 A Popular Illinois Beach Will Finally Reopen to the Public This Summer
Pearl Lake via Facebook, Canva
Pearl Lake in South Beloit, Illinois has been closed to the public since 2019, but now it has a new owner who is welcoming the public back for the first time in 4 years.
Public Swimming Returns to Pearl Lake Beach
Pearl Lake has been a summer hot spot for Northern Illinois and Southern Wisconsin residents for decades, but the last 4 years have been a little rough.
The Witte family, who owned Pearl Lake for 50 years, sold the property back in 2019, and then the COVID pandemic happened which shuttered all the fun, and the lake has not reopened for public use since then. Now the property has a new owner who is working to return Pearl Lake to its former glory!
Improvements Coming to Pearl Lake
WIFR reports that the new owner of Pearl Lake, Lance Beatch, not only plans on welcoming the general public back to the beach this summer, but some major improvements and new features are in the works as well. Beatch said;
the beach will get new cabanas, a floating water park, and upgrades to the bar and concession area–all part of a goal to make Pearl Lake Beach a top regional draw for swimmers and campers.
Speaking of campers, some seasonal campers are already pulling their RV's onto Pearl Lake's grounds for a summer of fun, but Lance Beatch is hoping to have the entire resort ready to open by Memorial Day weekend.
If you're looking for more information about visiting Pearl Lake, I must warn you that I wasn't available to find a new, functional website to direct you to yet, but I'm sure that will be unveiled in the coming days and weeks ahead.
21 Different Rockford Area Swimming Pools to Keep You Cool this Summer
If you're looking to learn to swim, take a dip or just cool off, these are the 21 best in the Rockford area.
10 Roadside Stops in Wisconsin You Must See This Summer