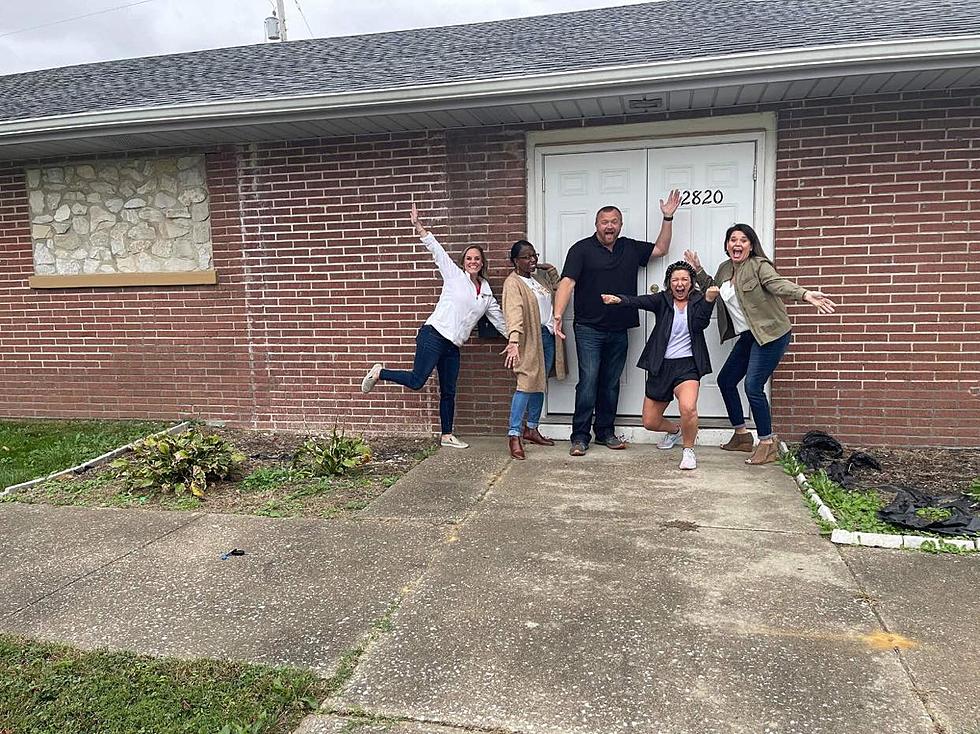 New Emergency Shelter for Women and Children in Owensboro Secures Location
Angel Welsh
A few months ago, I was able to share the exciting news my cohost, Angel, has been sitting on for a while.  She has always dreamed of opening and running an emergency shelter for women and children and that dream is about to come true.  As of late last week, that dream is even closer to becoming the reality it was meant to be.
My Sister's Keeper, a brand new 16-bed facility, will open in 2022 on the west side of Owensboro.  Angel and her Board of Directors secured the keys to their facility late last week, but have been working diligently the last few months to raise money and get ready for the grand opening, which is scheduled for 2022.
I shared this when we initially made the big announcement, but it's worth reminding you in the case that you are new to the the mission of the shelter:
My Sister's Keeper Emergency Shelter mission is to improve the lives of women and children of all ages experiencing homelessness by providing emergency shelter, basic temporary needs, safety, support, education, tools and resources that empower them to improve the quality of their lives, help to equip them with the skills to achieve self-sufficiency, and build safe, secure lives.
When it opens, My Sister's Keeper will be open from 6pm to 8am, 7 days a week and, at first, will be reliant on volunteers who will commit to working overnight shifts. Those shifts will be as follows- 7pm-10pm, 10pm to 1am, 1am to 4am and 4am to 7am.
Securing the facility has definitely been a challenge. Angel and the Board looked at several potential properties, including the former Athenian building and a huge warehouse on Sweeney Street here in Owensboro.  Both those locations came with a hefty price tag, well outside what the shelter could afford and still maintain an exceptional level of service for its future clients.
The location ultimately secured also proved to be a challenge. The property was actually sold twice before it became the future home of My Sister's Keeper. Both of those deals, luckily for the shelter, fell through.  Now that the building is secured, the real work begins.
Angel is forming partnerships with other area non-profits that she'll work with to improve the lives of the women and children who seek shelter there.  Plus, she and her board members are rallying the troops around the new big initiative- getting the building ready for its first temporary residents. That means improving the parking lot and restroom facilities and renovating the kitchen area.
In fact, since the big announcement that My Sister's Keeper is coming to Owensboro, the community support has been tremendous. We had a WBKR Yard Party, where significant money was raised thanks to the Auntie Anne's Pretzel Truck. And, later this week, My Sister's Keeper will benefit from a portion of the funds raised from the Lot of Treats event at the Towne Square Mall parking lot.
Plus, YOU can help now.  If you'd like to make a tax deductible contribution, you can do so via Venmo.  The address is @mysisterskeeper270.
This vision and mission are coming to fruition, rapidly. A few days ago, Angel and members of her Board of Directors got their first opportunity to celebrate the sealed deal.  My Sister's Keeper will be located 2820 West 4th Street in downtown Owensboro.
Answers to 25 common COVID-19 vaccine questions
Vaccinations for COVID-19 began being administered in the U.S. on Dec. 14, 2020. The quick rollout came a little more than a year after the virus was first identified in November 2019. The impressive speed with which vaccines were developed has also left a lot of people with a lot of questions. The questions range from the practical—how will I get vaccinated?—to the scientific—how do these vaccines even work?
Keep reading to discover answers to 25 common COVID-19 vaccine questions.
Beware of These 50 Jobs That Might Vanish in the Next 50 Years