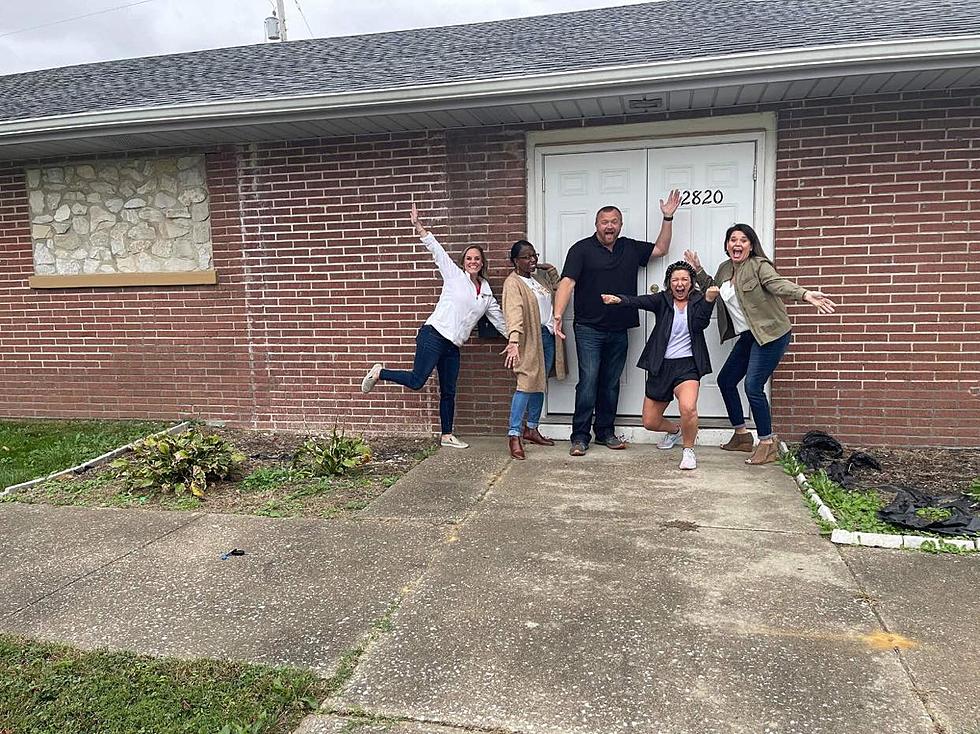 Women's Shelter in Kentucky Seeking Your Help in Sponsoring Beds
Angel Welsh
Work continues at My Sister's Keeper, Owensboro's newest emergency shelter for women and children. While that shelter is not yet open to the public, the board and a dedicated group of volunteers are working toward a grand opening date. One piece of that puzzle potentially involves you.
Just this week, Executive Director Angel Welsh, found herself breaking up the floor of the shelter. She went to the shelter to meet with a contractor. That contractor told her the floor needed to come up and showed her what to do. So, without hesitation, she did it.
This is just one example of the progress being made on the completion of a much-needed new shelter here in our community.  According to My Sister's Keeper, "on any given night in Owensboro, there are 300 homeless individuals and only 150 beds to provide them shelter."
And, to make this new shelter a reality sooner rather than later, My Sister's Keeper is looking to you to help relieve some of that bed burden. The shelter is currently seeking bed sponsors.
As you can see, the cost to sponsor a bed for a year is $1000.  Those funds go directly to help offset the cost of meals, utilities , operational costs and services being provided to the residents.
Here's a prime example of the work My Sister's Keeper is doing in the community already, in advance of the shelter being officially open to residents.
Just recently we were able to help a homeless teenage girl and her newborn baby obtain housing. We were even able to furnish that home for them. It is through generous donations from the community we can fulfill these requests and help make a better life for these women and children.
It's this commitment to the women and children of our community that recently earned My Sister's Keeper the distinction as a finalist for a $100,000 Impact 100 grant. Though the shelter ultimately didn't win that prize, their mission continues and is generating continued support and recognition daily.
If you would like to become a Bed Sponsor or you'd like more information about additional ways to support My Sister's Keeper, call 270-231-5686.
Owensboro's Little Libraries & Blessing Boxes
Do you love reading? Do you love helping others? Here's a great way to do both and help your entire community.