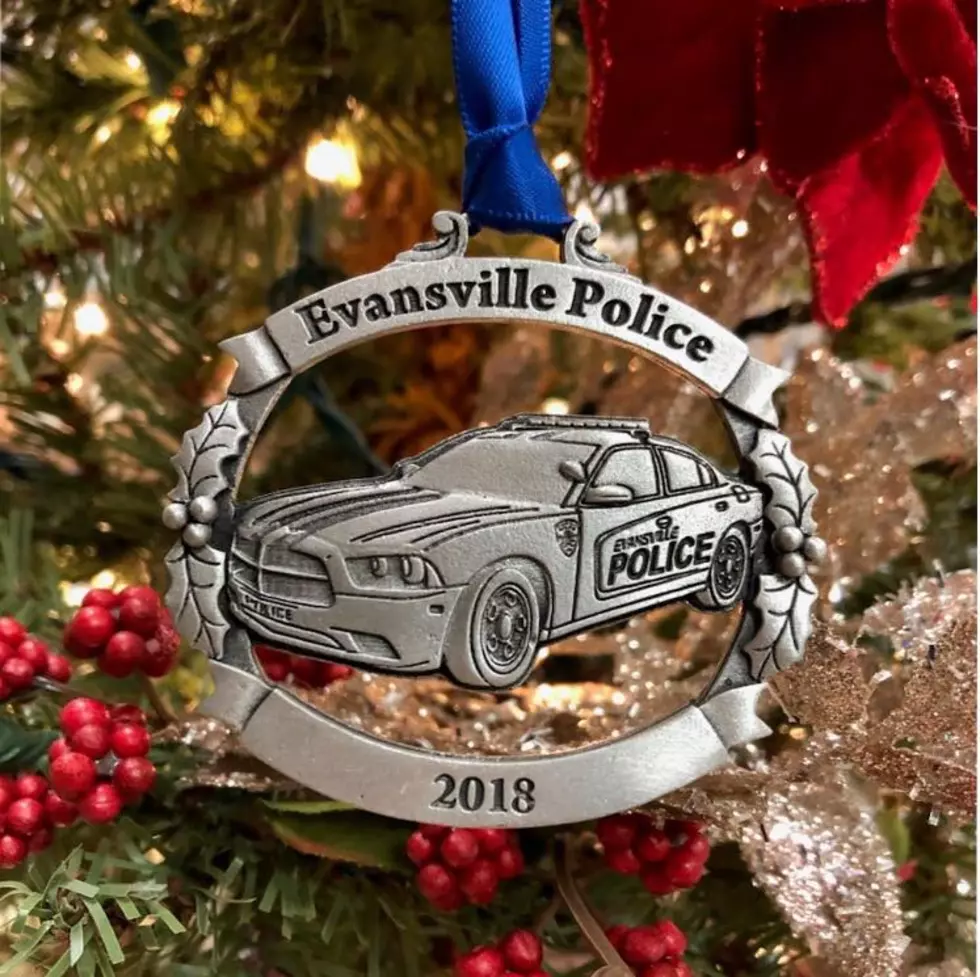 Limited Edition 2018 EDP Ornaments are Now Available
Evansville Police Department Foundation's 2018 Ornament. Photo: EPD FB
The department also has a few 2017 ornaments available, too.
The 2018 ornament is $15.00. To get both the 2018 and 2017 ornaments is $20.00.
To purchase one, stop by the Crime Prevention Office located at 401 E. Columbia Street (corner of E. Columbia and N. Governor Street) between 8:00a and 4:00p. The telephone number is (812) 435-6135.
The Evansville Police Department Foundation's Mission:
"The Evansville Police Department Foundation exists to award financial grants to the Evansville Police Department for specialized equipment, education, collaborative community programs, and for the support of its personnel"
Scholarship
Again this year, The Foundation will award six $2,500 Scholarships. Information on eligibility and how to apply may be accessed on the foundation w
ebsite using the Scholarship tab.
Equipment
As technology rapidly advances, new tools become available to enhance the work of law enforcement. However, with routine demands on the Evansville Police Department's general fund, there are limited resources for securing special equipment. The EPD Foundation hopes to supplement departmental assets by purchasing these types of tools.Training
Specialized training is critical to EPD in order to keep up with current trends in crime as well as learning new methods used by law enforcement. As our general fund has a limited training budget, the Foundation will make it possible for officers to take advantage of specialized training as it becomes available.Emergency fund
Over the years, EPD employees have suffered from personal tragedy--fire, tornadoes, family illness, etc. The foundation hopes to alleviate some of the financial burdens incurred during these times of need. To date, EPDF has assisted two employees during extended illnesses.