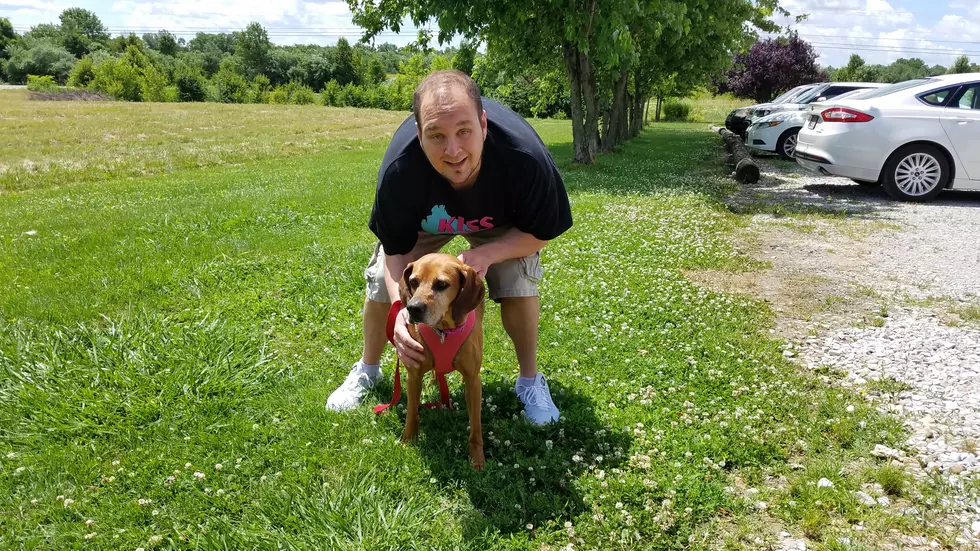 Lilly Dawn Has Been Homeless For 193 Days
Photo: Ariel, Warrick Humane Society
PLEASE HELP SHARE THIS as Lilly Dawn continues to be overlooked.
We are always trying to help our furry friends at the Warrick Humane Society find their forever homes.  Every week, we feature a Pet of the Week on the radio, website, and our social media...  But this little girl here is special.
This is Lilly, and as you'll see in the video Lilly is a REALLY good girl...  A GREAT dog!  She does have a good bit of energy, and she's recommended for a household with children older than 10.  She's not a big fan of cats, and likes some dogs but not all.  If you do have a dog, you are welcome to bring them to the Warrick Humane Society and she how it does with Lilly Dawn.
Poor Lilly Dawn has been at the Warrick Humane Society longer than any other animal.  He came into the shelter in December, so it's been SEVEN months.  What's worse is that this is actually Lilly Dawn's SECOND stay at the Warrick Humane Society!  She'd be perfect for a household only looking to have one pet and has older kids, if any.  If you'd like to meet Lilly Dawn, we strongly encourage you to go to the Warrick Humane Society.  They're located on Vann Rd. in Newburgh about a mile past Castle High School!