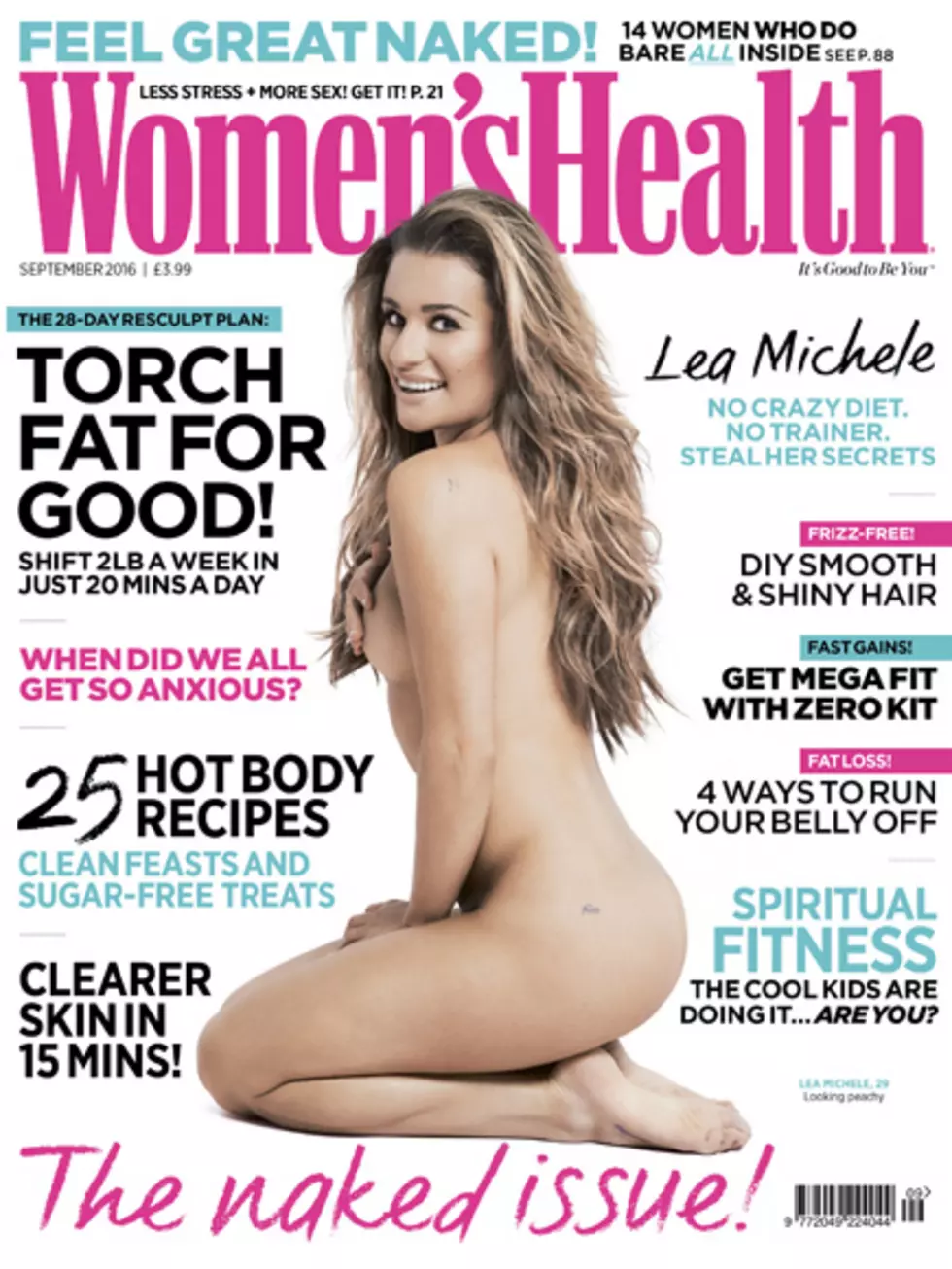 Lea Michele Honors Cory Monteith With Second 'Glee'-Related Tattoo
Women's Health
Michele posed nude for Women's Health U.K.'s Naked issue, showing off a tattoo on her lower back of the scripted text that reads Finn, the name of Monteith's character.
This marks the third tattoo Michele has dedicated to Monteith, one of which is of the number five — another reference to Finn Hudson, whose jersey bore the same number. She also reportedly has another tattoo on her ribcage that says, "If you say so," which is the title of a song she wrote about Monteith that appears on her debut album Louder.
But despite her loss, Michele maintains she's living her best life at the moment.
"Right now, I feel physically in my best shape, and emotionally in my best place," she told the magazine. "I'm not perfect. I'm not trying to represent myself as being some perfect girl, but I love myself, flaws and all."
Michele continued, explaining her workout regime (which includes a SoulCycle class) and diet have been instrumental in her newfound confidence.
"For me, working out has to be good for my mind too, and when I leave, the endorphins are buzzing, I'm glowing and I feel like I can take on the world," she said.
Michele also only stocks her food with healthy options, which sounds painful to those of us who self-medicate and cope with our own unhappiness with junk food.
"I keep my home almost completely gluten free and vegan, which I think is important because when you reach for a snack at home, then you're getting something healthy," she said.
Head over to Women's Health to see more photos from Lea Michele's shoot and be sure to pick up a copy when the magazine hits newsstands on August 3.
Celebrities Who Made Cameos on The Simpsons