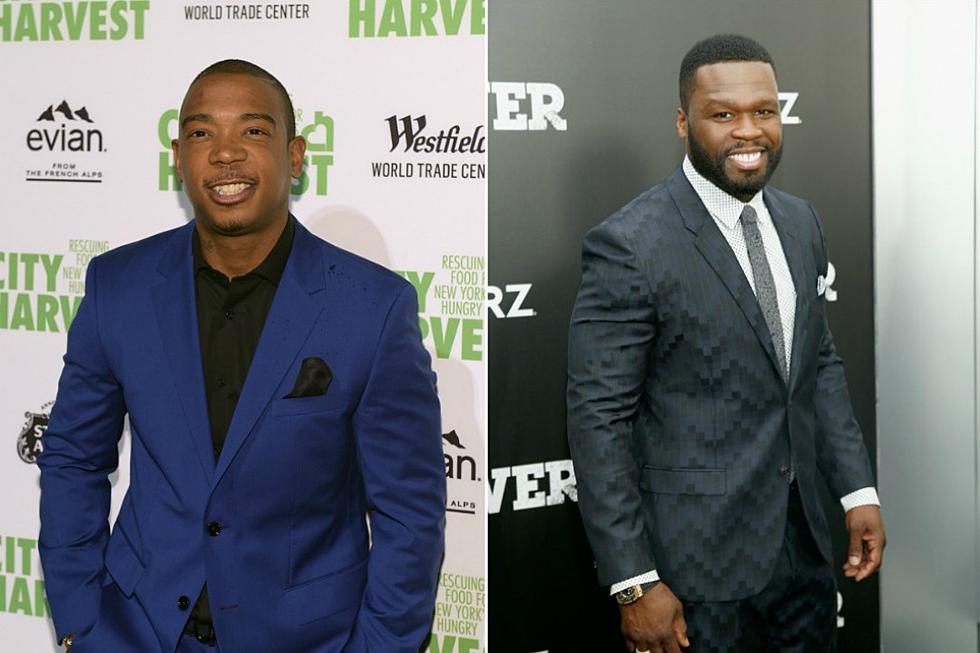 Ja Rule Brings 50 Cent's Son Into Beef by Sharing Interview Quotes
Jason Kempin / Brian Ach, Getty Images (2)
The ceaseless beef between 50 Cent and Ja Rule continues to be...ceaseless. This past Valentine's Day, Fif used his Instagram account to throw some shade at his longtime rival, and Ja clapped back with a jab 50 likely never saw coming.
But first, let's focus on how 50 started this particular episode of the conflict. Fif allegedly kicked things off by uploading a meme featuring Ghost, who is a character from his hit TV series, Power, screaming. 50 attached the sentence, "Ja Rule's kids asking him for the 100th time if they could watch 'Power'," in the caption for the now-deleted post.
Clapping back at 50, Ja referenced a 2017 interview the rapper's son Marquise Jackson gave to the folks at Rap-Up. In the interview, Marquise gives props to Ja for being one of hip-hop's very first crooners.
"Ja Rule was probably one of the first to [sing and rap] and I listen to a lot of Ja Rule because of that," Marquise said at the time.
If you recall, 50 poked fun at Ja Rule for singing on his songs and making lovey-dovey pop-rap ballads in the mid-2000s. Tracks like his Get Rich or Die Tryin' cut "Back Down" spring to mind.
The thing is, it's very hard to argue that FIf didn't do exactly the same thing as Ja. Ja Rule seemingly notes that in the caption for his Instagram post referencing Marquise's complimentary comments. "Glad I was able to inspire you and your dad," he responded in an Instagram post. Ouch.
At the time of the interview, Marquise said that, even though folks could take his Ja praise as being a way to shade his pops—whom he's been estranged from for years now—he was only trying to be honest.
"I just love music," he offered. "I'm not really a biased person. If you make good music, you make good music. Even if you made a song about me that I thought was fire, I'll probably say, 'Man, that joint was hard.' You can't deny it. It's just facts."
Check out Ja Rule's 50 clapback below.
See New Music Releases for February 2018