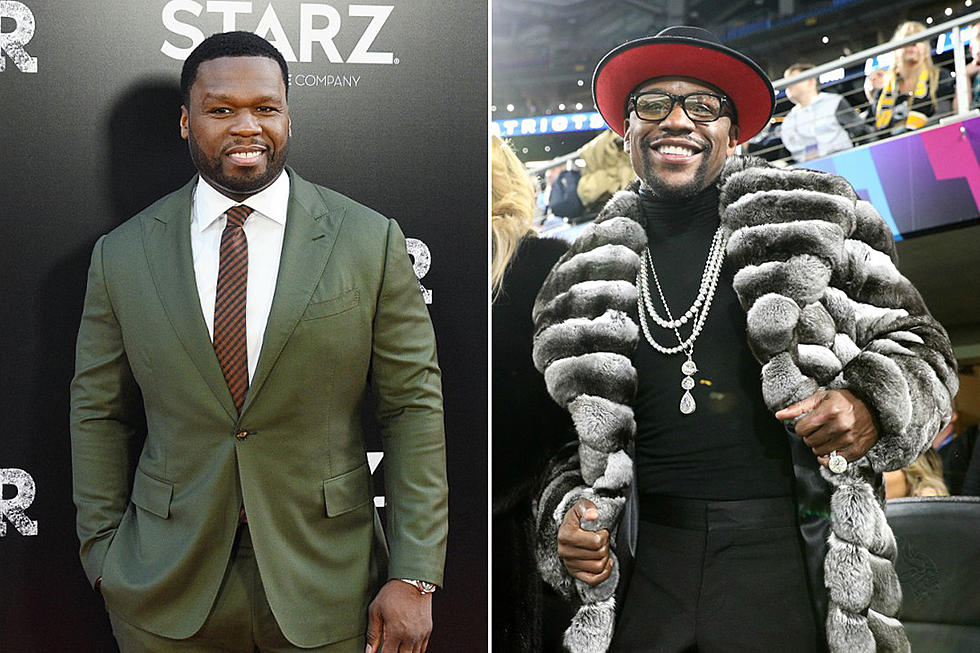 50 Cent's Oldest Son FaceTimes With Floyd Mayweather
Nicholas Hunt / Patrick Smith, Getty Images (2)
50 Cent's feud with boxer Floyd Mayweather Jr. doesn't seem to be coming to an end and on Wednesday (July 25), the New York rapper continued to troll Mayweather Jr. on social media.
"I was gonna bring Floyd but nobody had time to help him memorize the scripts. LOL get the strap," 50 wrote in the caption.
While Mayweather Jr. has yet to respond to the rapper's latest diss, 50 Cent's oldest son, Marquise, did involve himself in the feud. A few hours after 50 made his IG post, Marquise uploaded a screenshot of himself FaceTiming with Mayweather Jr.
"How my Uncle look my age? 👴🏾😂 #MoneyCall," he wrote in the caption of a photo of the two smiling.
"Hoes will come and go, but bloodline is forever! You want to address the world, but forget to address your first born. Don't worry Marquise, Uncle Floyd still got you!" Mayweather Jr. wrote on Instagram.
Check out the latest Instagram posts below.
See New Music Releases for July 2018