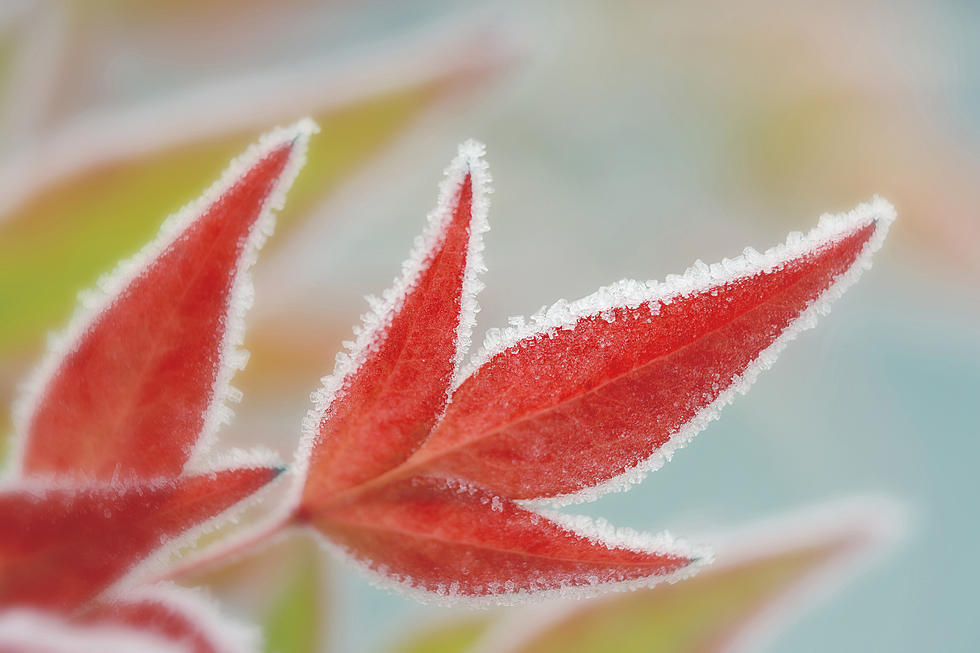 Farmer's Almanac Predicts the First and Last Frost Dates for the Tri-State
Purestock
This morning, I woke up and it was really chilly outside. I checked the forecast on my phone and it said the high would be 72. I promptly dressed my warm-natured daughter in shorts, a t-shirt, and a hoodie. Temps are ranging from 82 to 38 this week. It's just weird weather like that this time of year.
And, after the two-month drought we've experienced lately, I pulled all my plants in and placed them under the grow light. I'll have herbs all year round! :D  But, if you have outdoor plants that need to be covered or brought in, here's a handy guide of when you should think about handling that.
The Farmer's Almanac has a Frost Calculator that looks at your location and gives you an estimate of when it will start frosting at night. The Boonville area is Oct 18 - April 18. Now, let's be real here. This is an estimate and they state that the first and last frost dates are 30% probability. Calculated using 1981-2010 Climate Normals.
Want a little more info about the frost dates? The FA goes on to say that:
WHAT ARE FROST DATES?
A frost date is the average date of the first or last light freeze that occurs in spring or fall. Note that local weather and topography may cause considerable variations. The probability of frost occurring after the given spring dates and before the given fall dates is 30 percent.
The classification of freeze temperatures is based on their effect on plants:
Light freeze: 29° to 32°F—tender plants are killed.
Moderate freeze: 25° to 28°F—widely destructive to most vegetation.
Severe freeze: 24°F and colder—heavy damage to most plants.