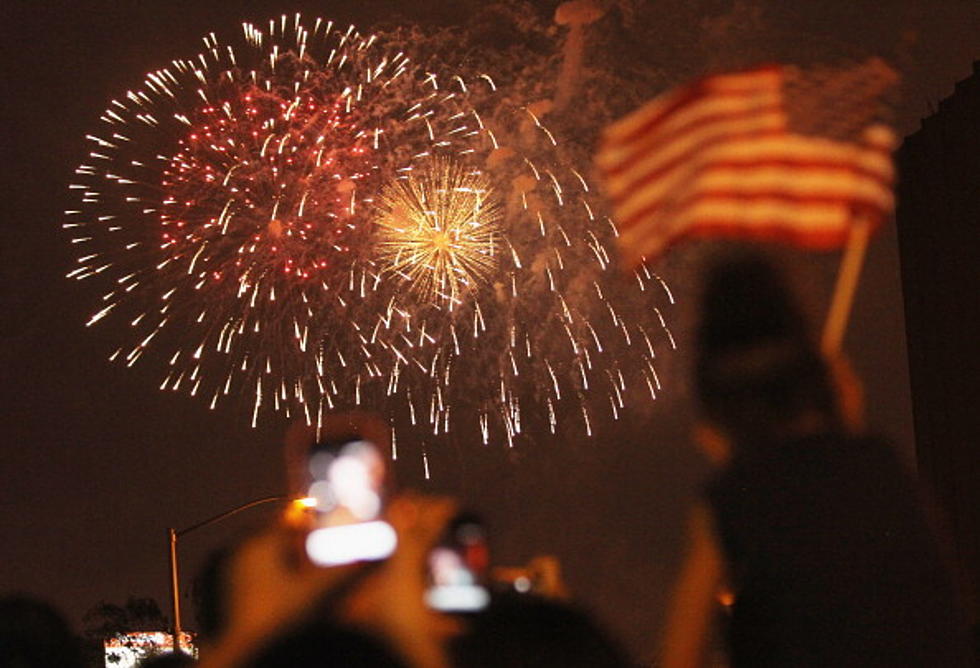 Diamond Lake Campground Promises Largest Fireworks Celebration in Owensboro
Mario Tama/Getty Images
It's going to be a big weekend of fireworks celebrations around the tristate.  Diamond Lake Campground & Resort's annual fireworks show is set for Saturday, July 3rd.  This year, organizers are laying down a pretty bold claim.  They say their show is going to be the biggest show in Owensboro.
I chatted with former owner Brian Smith earlier this week.  Though Brian and Janice have officially sold the property, they are still running some of the campground's most popular events scheduled throughout the season.  Those events include WBKR's Camp Country (which is set for Sept 24th and 25th) and the annual fireworks celebration this weekend.
Brian confirmed that the person in charge of shooting the fireworks maintains the claim that this year's show will be the biggest in Diamond Lake's history.  He also says it will "likely be the biggest in Daviess County."
I have been to Diamond Lake's show before and it's really cool.  The way the fireworks reflect off the lake is very reminiscent of how the fireworks reflect off the river downtown during the City's All-American 4th of July celebration.
In addition to the absolutely epic fireworks show planned, there are other fun Independence Day-inspired events scheduled throughout the day Saturday at Diamond Lake.  There will be a pie eating contest at 11am.  That will be followed by Chicken Chuck'n at 1pm.  The fireworks are scheduled to light up the sky at 9pm.
Here's a look at the official schedule from Diamond Lake's Facebook page.
Ten Fireworks You Need for Your 4th of July Celebration
With 4th of July just around the corner, I decided to share a list of some of my favorite fireworks on the market right now. Some are brand new. Some have been around forever and continue to maintain their popularity. But, if you're planning to host a 4th of July party or you're taking fireworks to one, check this out. Fun fact. I sold fireworks for years and years and have helped plan hundreds of fireworks shows. Here are ten fireworks that will absolutely light up the sky and your Independence Day celebration. And, the best part, these are all available commercially. #LetFreedomRing