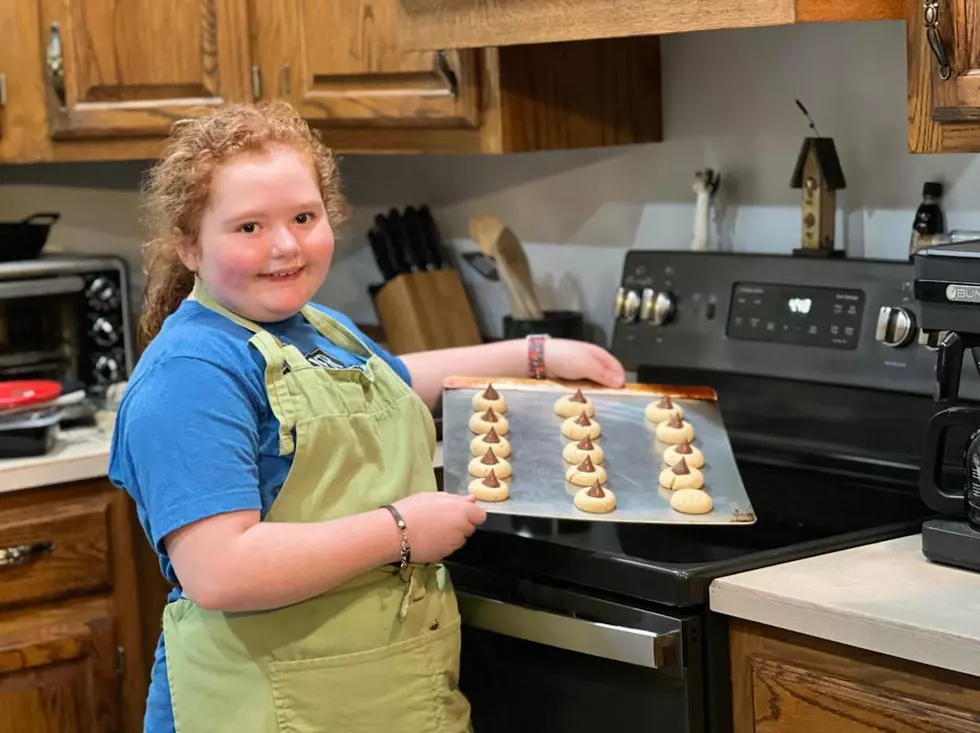 Owensboro 4th Grader Expands Her 'Christmas Candy for Cancer' Goodies
Karen Duncan
Earlier this month, I shared a story about Meadow Lands Elementary School 4th grader, Raelyn Duncan. Last year, she started a mini-nonprofit called K9 Cookies for Cancer. In advance of the annual St. Jude Radiothon at WBKR-FM in Owensboro, Raelyn and her mom Karen baked up thousands of homemade dog treats and sold them for charity.  When it was all said and done, Raelyn had raised $4300 for the children of St. Jude Children's Research Hospital.
Well, now, to celebrate Christmas and continue her St. Jude fundraising mission, Raelyn has created Christmas Candy for Cancer.  For the last few weeks, she has been baking up some delicious holiday baked goods, which she is selling for $15 a box.
Take a look!
Now, here's what you get in each box:
OREO TRUFFLES (2)

PEANUT BUTTER BALLS (2)

PRETZEL TURTLES (2)

PEANUT BUTTER FUDGE (2)

CHRISTMAS CHOCOLATE LAYER BAYERS (2)

CORNFLAKE COOKIES (2)

PEPPERMINT BARK (2)
Each box costs just $15 and, if you'd like to order, you just have to place your order by Wednesday. Once your order is placed, Karen and Raelyn will arrange pickup/delivery.
And, there's a new addition in the kitchen!  Since first launching Christmas Candy for Cancer, Raelyn has actually added a new delicious offering- hot chocolate!
A friend of Karen's(Kandee Slingerland) recently visited from Florida and she teamed up with Raelyn to create some incredibly tasty hot chocolate bags. You can order those for just $3 a piece.  I spoke with Karen earlier this week and she says the preliminary hot chocolate sales are promising.
If you'd like to order some hot chocolate or candy, you can place your order directly through the Christmas Candy for Cancer Facebook page. Simply CLICK HERE!
Country Artists at St. Jude Through the Years: