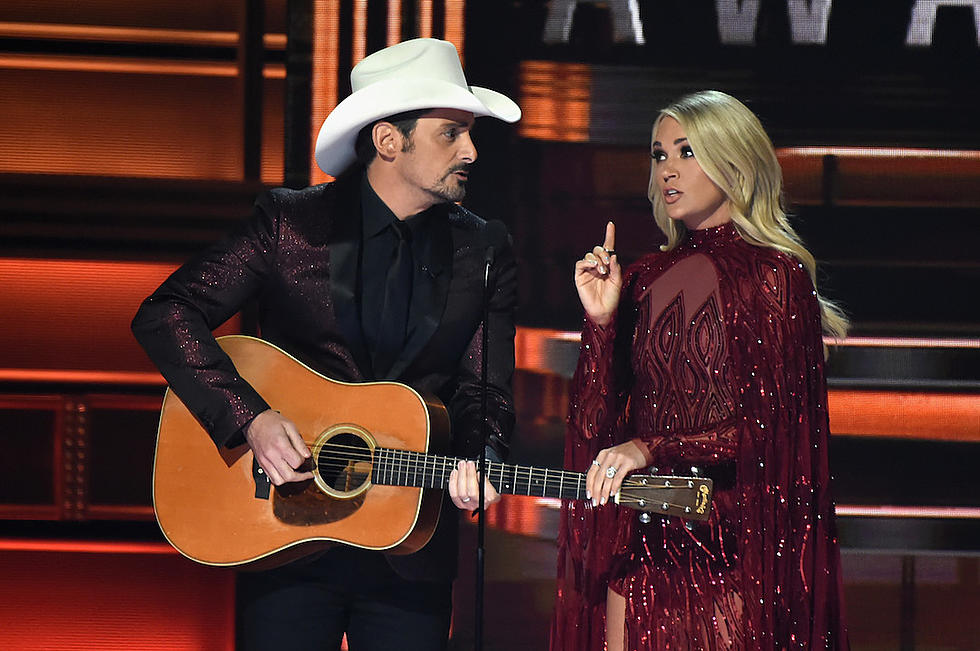 Carrie Underwood, Brad Paisley Set to Perform on Opry Stage
Rick Diamond, Getty Images
Fans are so excited that Carrie Underwood and Brad Paisley will step on the Opry Stage over Labor Day Weekend. Get ready for a HUGE night of music with this FREE livestream.
The show that made country music famous is delivering on its promise to bring fans great country music, while staying #HealthyAtHome. It's another FREE livestream from the Grand Ole Opry on Saturday, September 5th, 2020 from 6:10 PM – 8 PM. It's not just any livestream, but with two of the best in country music, Carrie and Brad.
A special Circle Sessions featuring John Rich will begin at 6:10 PM, followed by the Opry Livestream at 7 PM.
The live show will air on Opry's television network, Circle as well as on DISH Network and SLING TV and nearly 90 additional local affiliates throughout the U.S. The livestream event will also be available on Facebook and YouTube.
Hopefully Carrie and Brad will perform this beautiful song.
They are so hysterical together!
Labor Day Weekend will be incredible, so set your DVR and get ready to rock!
Enter your number to get our free mobile app
KEEP READING: What were the most popular baby names from the past 100 years?