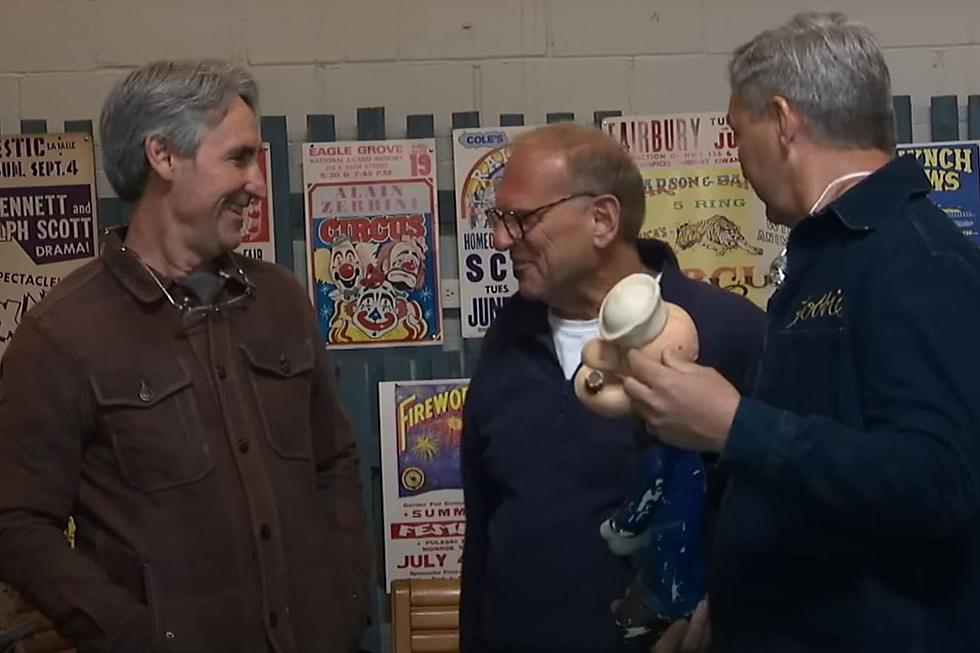 'American Pickers' TV Show Looking for Filming Locations in Indiana
The History Channel via YouTube
We all have stuff. Stuff we hold on to for a long time for one reason or another. Maybe it has sentimental value. Maybe it simply got tossed in a corner and forgotten. Or maybe we hold onto it because we think it could be worth something someday. Well, that day may be coming next month as the crew from the popular History Channel reality show, American Pickers has announced it will be returning to Indiana in its endless quest to find hidden treasures.
Since January 2010, Mike Wolfe has crisscrossed the country in search of relics from days gone by that have been stashed in homes, barns, garages, or wherever that he can refurbish and sell at his antique shop or keep in his personal collection. Items such as old gas station signs, military gear, toys, and even full-size vehicles. Along for the ride for the first 21 seasons was fellow picker, Frank Fritz. These days, Mike is joined by his brother, Robbie Wolfe, who shares the same passion for antiques as his brother.
Sometimes they hit the jackpot and find a little bit of everything in one place like they did when hit up one man's massive collection in Nebraska in the Season 24 premiere.
American Pickers Coming to Indiana in April
Cineflix, the production company behind the show, recently announced through Mike Wolfe's Facebook page that the show will be returning to the Hoosier State (as well as Ohio, but who cares about that, we don't live there) in April (2023), and is currently looking for places to go.
Specifically, they are looking for, "large, junkie, private collections with fascinating stories." If you or someone you know fits that description, you can contact the show's production company, Cineflix, by calling or sending a text to 646-493-2184‬, or by emailing americanpickers@cineflix.com.
Who knows? What you think is junk, they might think is treasure, and it might just end up putting some extra cash in your pocket.
[Source: Mike Wolfe American Picker on Facebook]
LOOK: Things from the year you were born that don't exist anymore
The iconic (and at times silly) toys, technologies, and electronics have been usurped since their grand entrance, either by advances in technology or breakthroughs in common sense.
See how many things on this list
trigger childhood memories—and which ones were here and gone so fast you missed them entirely.
SEE: 30 Toys That Defined the '70s