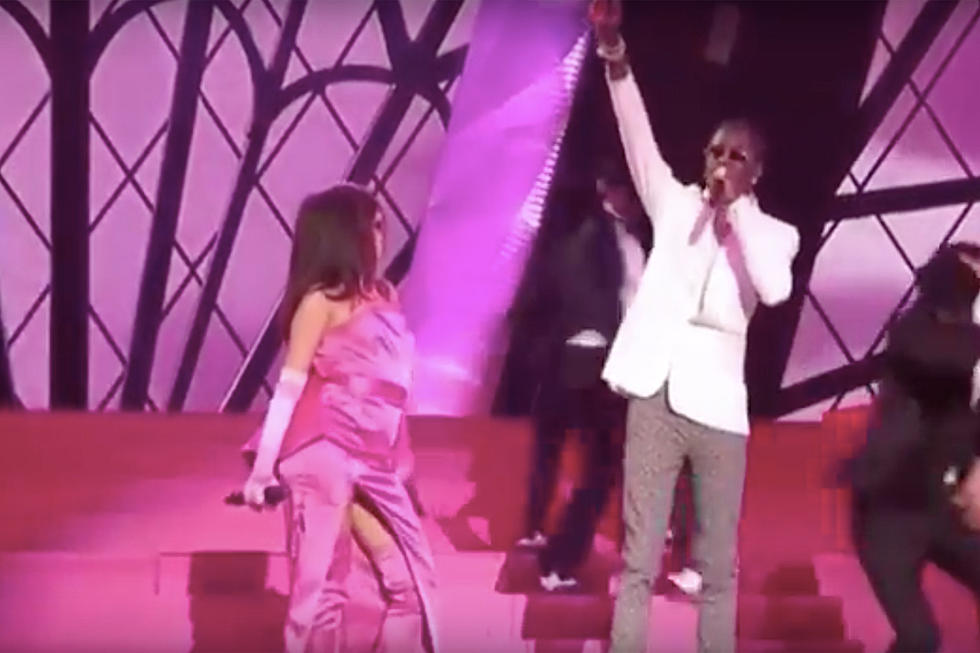 Young Thug Performs "Havana" With Camila Cabello at 2018 iHeartRadio Music Awards
iHeartRadio via Twitter
In what will likely remain one of the more elaborate set-ups of the night, Cabello took the stage under the glow of hot pink stage lights as she sang her heart out in front of a massive crowd. A large entourage worth of tuxedo-rocking dancers accompanied her, even carrying her across the stage at one point of the performance.
Then, just as he did in the visual for the track, Thugger once again popped up at the center of the stage to perform his verse from the track. It's not every day you get to see Thug on the national stage, so his live performance is a novelty you shouldn't underappreciate. We know we don't. Here's to more Thugger throughout the rest of 2018.
Thugger and Cabello's performance arrived after an electric opening performance from Cardi B, who turned in live renditions of her own hit singles ("Bartier Cardi," "Bodak Yellow") and her contributions to the Billboard Hot 100 mainstays G-Eazy ("No Limit") and Migos ("MotorSport").
Peep a clip of Thugger's performance with Cabello for yourself below. Check out XXL's winners list for the 2018 iHeartRadio Music Awards when you're done with that.
See Young Thug, G-Eazy and More on the 2018 iHeartRadio Music Awards Red Carpet