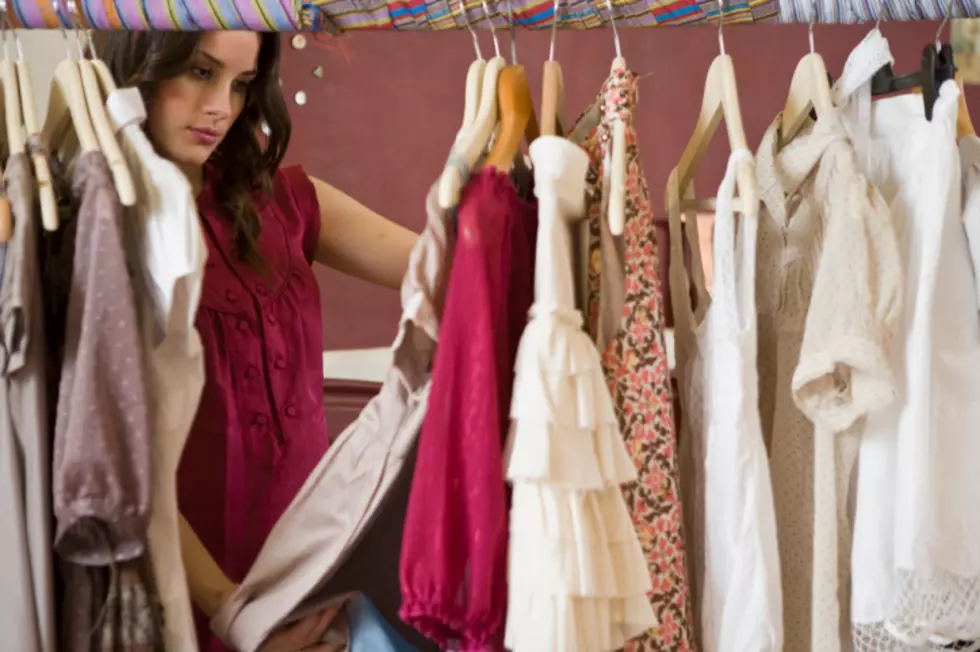 Where To Get Rid of Old Clothes Around Evansville
Jupiterimages
I feel like I wear the same thing over and over! But, I don't. I have a closet full of clothes and an even bigger pile of clothes to get rid of! They aren't top-of-the-line couture or anything; just cute stuff that doesn't fit or I don't love any more. So, what can I do to get rid of the mountains of clothes? Here are some ways I found to reduce, reuse, recycle.
If you have never heard of Poshmark, you are missing out. It's a consignment site where you can sell anything from clothing to accessories to shoes. I've sold a couple of things on here. The only problem is that (sad face) shipping is $6.49 on all items and automatically added to the cost of each item. And, $3 of the seller's money goes to Poshmark. So, it's really only worth it to list really nice name brand items, vintage items, and expensive items. Who wants to pay $6.49 shipping for a basic white T that might or might not fit, ya know? I have purchased a few new items on here - usually after Christmas. Anyway, the app to list items is really easy to use and it's kind of fun when you make a sale! Sign up with code KRICKETT8 to get $5 off your first order.
This place is HUGE! They have everything from clothing to household items and though it's a non-profit, you can consign your items. You may bring in one 13-gallon white trash bag full of clothing and one medium size box of household items, shoes, or purses, per day: Monday-Friday from 9 A to 3 P. They will go over their consignment procedures with you. Then, go shopping while you are there!
3. Consignment Stores
4. Donation Sites
Ready for the clutter to be gone? Donate your gently worn items to one of these thrift stores. And, if it's too bad to be donated, recycle it.
5. Host a Garage Sale
This is probably the most labor-intensive and you'll have to price the items pretty low but at the end of the day when your stuff is all cleared out, you'll be so happy you did it!