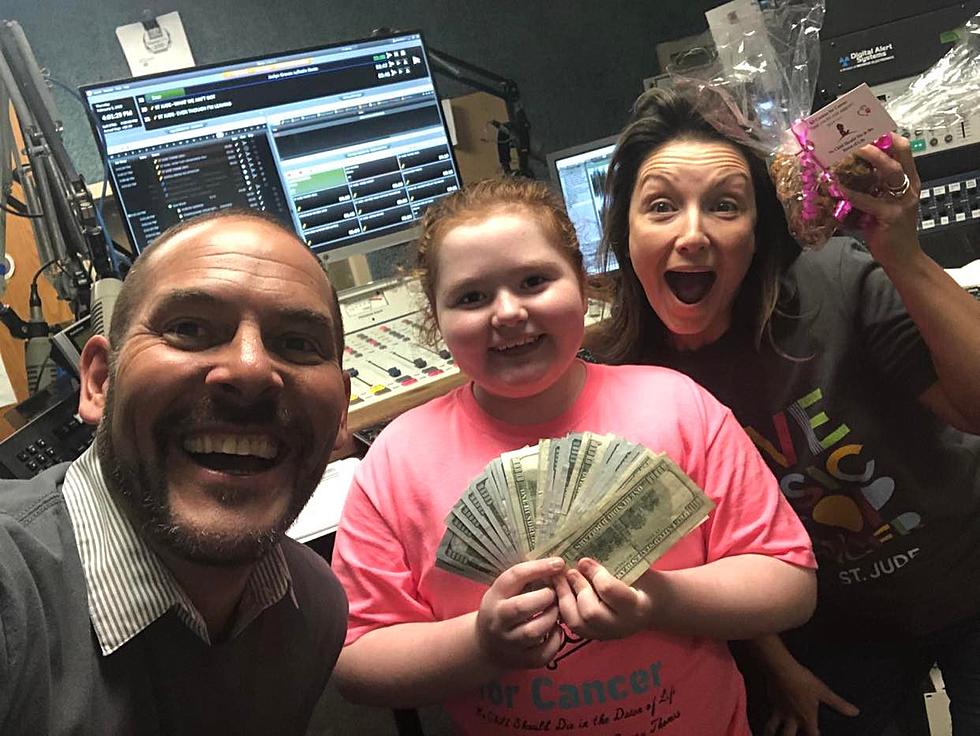 Western Kentucky Girl Raises $4300 for St. Jude Children's Research Hospital with K9 Cookies for Cancer
WBKR
There's a good reason that Raelyn Duncan of Owensboro recently won the Selfless Award at Meadow Lands Elementary School.  In fact, there are thousands of them.
A couple of weeks ago, we shared Raelyn's exciting new fundraiser for St. Jude Children's Research Hospital.  Raelyn gets her love for St. Jude honestly.  Her aunt Traci is our Director of Sales here at Townsquare Media Evansville/Owensboro and has visited St. Jude many times and has long been a supporter of the hospital.  She has inspired Raelyn to do the same and Raelyn's mom, Karen, has gladly carried that torch with her.
Raelyn recently created K9 Cookies for Cancer and has been baking homemade dog treats for happy pooches around the tristate.
And lots and lots of pet owners from the area and beyond have been sending in orders.
See, shortly after we shared Raelyn's story here at WBKR, she was featured on WEVV.  From there, her story spread throughout Kentucky and she eventually landed on Morning Express with Robin Meade on HLN.  Needless to say, Raelyn and her mom were up to their paws in dog treats.
Well, all that work paid off in a big way.  Earlier today, Raelyn joined us on Day One of the St. Jude Radiothon to share her grand fundraising total with us.  And, keep in mind that her goal was $600, which would have improved her 2021 total, when she raised bundles of fresh basil, by $150.  But, this year, with her clever and delicious K9 Cookies for Cancer, Raelyn raised $4300 for St. Jude.
Here's Raelyn's big announcement from today's St. Jude Radiothon.
Each person who ordered dog treats from Raelyn got a personalized goodie bag.
Raeyln offered two different flavors- peanut butter and pumpkin peanut butter. By the way, I ordered some for Ellie, Yogi and Simon and they absolutely tore into both.  Raelyn packaged her treats five per order and there was no set/specific price.  They were baked simply for donations.

Here's Raelyn talking about her latest St. Jude endeavor.
Though Raelyn made her big presentation today on the St. Jude Radiothon, K9 Cookies for Cancer continues.  If you'd like to place an order or donate, you can do so via Venmo with this QR Code.
To learn more about St. Jude Children's Research Hospital, CLICK HERE!
See the ABCs of Cancer:
Country Artists at St. Jude Through the Years: