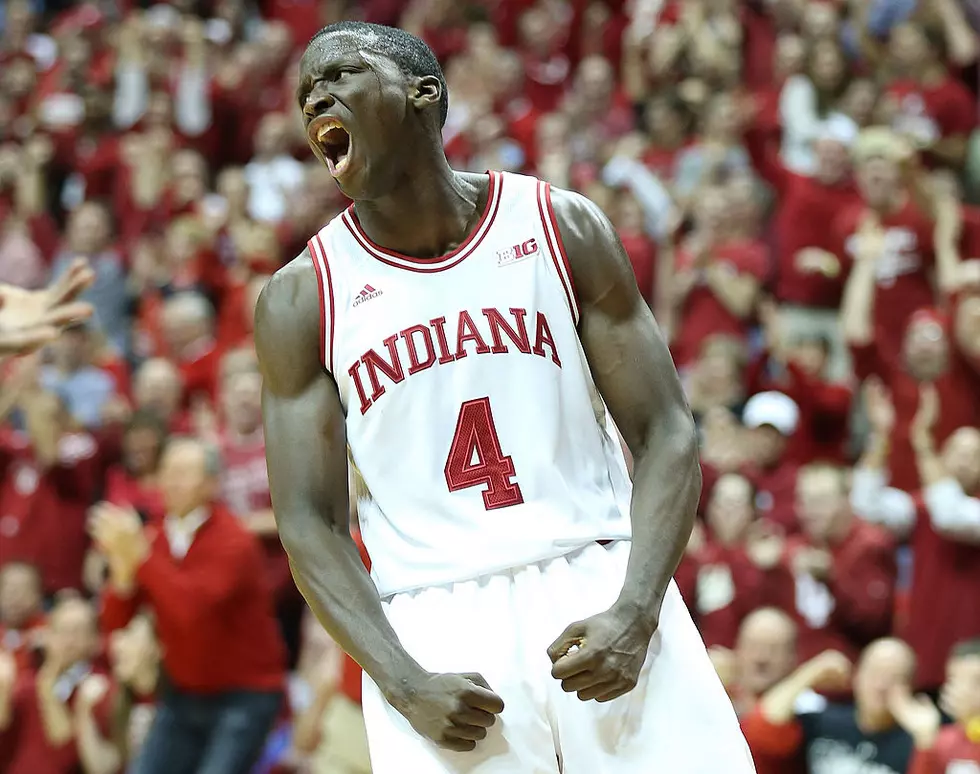 Watch IU Basketball Alum Victor Oladipo Sing R. Kelly's 'I Believe I Can Fly' [VIDEO]
(Andy Lyons / Getty Images)
Once his days on the basketball court are over, it sounds like former IU Hoosier, Victor Oladipo could have himself a decent career as a singer.
Oladipo spent three years wearing the crimson and cream of the Hoosiers, and quickly became a fan favorite during his time in Bloomington before being drafted by the Orlando Magic with the second overall pick in the 2013 NBA Draft. These days he finds himself in Oklahoma City as a member of the Thunder, who will enter the 2017 NBA Playoffs next week as the sixth seed in the Western Conference.
Regardless of what professional jersey he wears, fans that have been with him since his days at Indiana will likely be watching on TV, pulling for him and the rest of his Thunder teammates to make a strong run towards an NBA title. And chances are, if his singing career ever takes off, they'll likely be some of the first to snatch up his album, or buy tickets to his shows.
Oladipo sat down with Rolling Stone Magazine recently for an interview and was asked about his love of music and singing before showing off his talents a bit with a quick rendition of R. Kelly's huge hit, "I Believe I Can Fly."
This isn't Oladipo's first go-round performing the song in front of an audience. Back in September, TMZ Sports obtained footage of him delighting a crowd at with the song at a water park.
Back in 2014, he took the stage during an IU Athletics Department event alongside Shelby Gogreve, an IU softball player at the time, for a cover of the 1971 R&B jam, "Ain't No Sunshine" originally done by Bill Withers.
While his pro basketball career is still in its early stages, it certainly looks (and sounds) like Victor has himself set up on post-basketball career path with his singing.