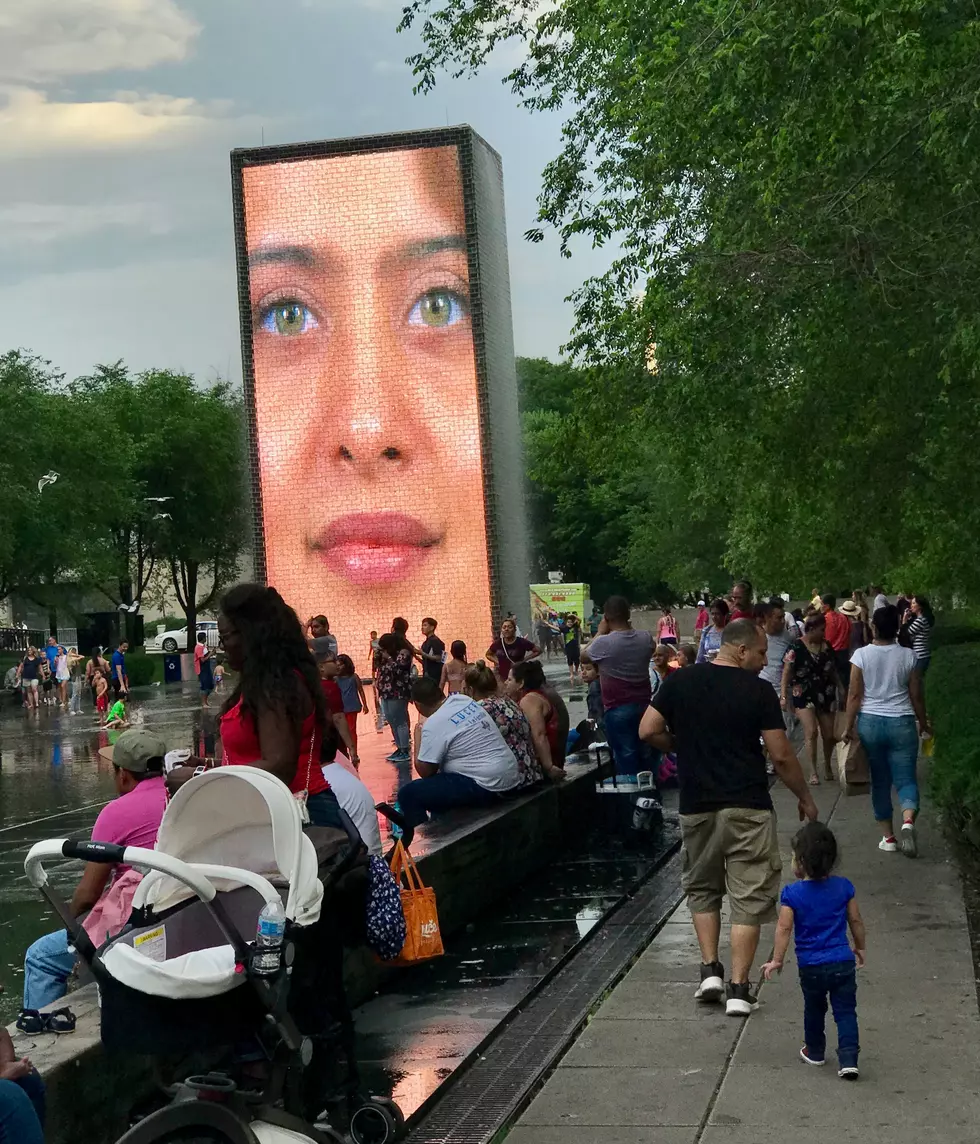 Visiting Chicago this Summer? Then You Must See This
Crown Fountain In Chicago's Millennium Park - 2018; Credit by Deb Turner
Check out Chicago's Millennium Park Crown Fountain.  It's the coolest thing I've ever seen.  And, it's free! Continue watching until the end and see what happens when the girl closes her eyes.
In this video, you'll see only one of the water panels.
Isn't this the coolest thing?  The project was designed by Spanish artist Jaume Plensa as part of the city's world-renowned public art collection.
The fountain features two 50-foot glass block towers at each end a shallow reflecting pool.  The towers project video images from a wide variety of Chicago citizens.  The artist uses different faces in reference to the traditional use of gargoyles in fountains, where faces of mythological beings were sculpted with open mouths to allow water, a symbol of life, to flow out.
The collection of faces was taken from a cross-section of 1,000 residents of Chicago.
You can enjoy the fountain's water features during the year when it operates from mid-spring to mid-fall.  The facial images remain on view year-round.
It's located at 201 E. Randolph Street between Michigan Avenue and Columbus Avenue in Chicago.
Could you see something like this in your community?